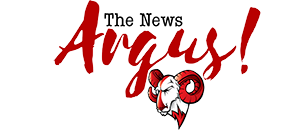 Post Classifieds
Q&A with Provost Brenda Allen
By Matt Parmesano, Sports Editor
On May 4, 2015
Brenda Allen is Winston- Salem State's provost and vice chancellor for academic affairs. Prior to taking her position at WSSU, Allen served as associate provost and director of institutional diversity at Brown University where she worked under former chancellor, Donald Reaves.
When Reaves became chancellor at WSSU in 2008, he brought Allen with him.
According to Allen, a provost is in charge of hiring, giving tenure, and making sure faculty have resources.
Argus: What made you want to become provost?
Allen: The provost job, more than any other job at an institution, allows you to actually bring a whole range of experiences. Things I had done as a faculty member, I have been a part of retention efforts with students and faculty and a budget officer. The provost job allows me to do all of that in a more coordinated fashion.
Argus: What's your favorite part about being provost?
Allen: Students. I probably have more relationships directly with students than most because it keeps me connected and helps me to always remember exactly why I'm doing all the things I have to do.
Argus: What's your least favorite part about being provost?
Allen: Having to manage on limited resources, and that's been pretty much consistent in my job since I got here. So part of what I have figure to figure out how to allocate the available money towards the highest priority. It's been a good opportunity for me to learn how to think more strategically and how to stretch a dollar, but you often can't do some things that you really think are important. It's hard to tell people, "No, that's a great idea, but we just don't have any money to do that right now."
Argus: What's your proudest achievement as provost?
Allen: We have grown and maintained a really decent and respectable first-year student retention rate. We have our six-year graduation rate in particular, just grow in a very short period of time. We are the most academically efficient institution in the [UNC System] right now, as far as how much money we spend per degree. And we're sitting in [Student Success Center at Hill Hall], for me, my crowning achievement.
Argus: What plans do you have for academics in the 2015- 2016 school year?
Allen: Right now, we're working with the new chancellor to try to set up a strategic plan process for his strategic plan. We're due to have a new plan written and published by December of 2015.
Argus: Do you read the WSSUinsider?
Allen: Initially, when everyone told me it was on there and it had lots of things about me, I was curious to read it. I saw things that were just really inconsistent, at least with my perception of myself and things that were inconsistent with our intentions and motivations and things that we had done. We stopped looking at it because it really isn't serving the institution; it's really a deterrent noise and very divisive. I was very happy to see The News Argus take it on as really not a legitimate form of journalism; and I'm really proud of you all for a lot of things, but especially for taking that on.
Argus: Once Reaves left, you were a candidate to replace him. How did you feel about your chances of being named as his successor? How did you feel when you found out you didn't get the position?
Allen: [Chancellor Robinson being hired] is what happened. It seemed logical to me and it seemed logical to other people [for me to be the next chancellor], but it's bigger than me and the dream I have. It would be less than sincere if I said that I didn't go through a period of thinking through what's important to me, how I'm valued, whether I'm valued and so on. In the end, what I do for WSSU is important to me, and I'm not ready to abandon it.
Argus: How do you feel about the combining of the school of business, school of education and the arts and sciences school into The College?
Allen: It's a big deal for people in terms of seeing those structures there. Those structures were there for administrative division, but they also created curricular divisions. The merging of the schools into The College has allowed us to bring that faculty together in their curricular discussion. I know the change is hard, and people are adjusting to it; but as we look at the faculty move forward and get used to it little by little. We see how they've become engaged in the idea and how they can see the importance of building those bridges.
Argus: What has been like working with Chancellor Robinson?
Allen: He's very supportive. He understands the significance of what we've accomplished [under former Chancellor Reaves], and now we're working in concert to try to understand how to merge [what we have in place]with the news things that he would want to see. It doesn't abandon or take us off course.
To read the rest, visit www. thenewsargus.com.
Get Top Stories Delivered Weekly
More thenewsargus News Articles
Recent thenewsargus News Articles
Discuss This Article