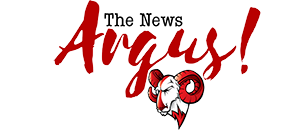 Post Classifieds
WSSU Rams Head Football Coach Relieved of His Duties
By Elijah Richardson
On April 27, 2019
Kienus Boulware was released of his head coaching duties of The Winston Salem State University Football Rams on Friday.
Boulware was set to enter his sixth season as the Rams head coach, but was asked to resign by WSSU Chancellor, Elwood Robinson due to reported violations of university policy. Boulware has since informed the university that he will be appealing the universities decision in hopes of retaining his position as head coach. He has thirty days to appeal his firing and still had two years on his contract worth a total of $260,000 following his release, yet the university is not obligated to pay out the rest of the contract if there is just cause pertaining to their decision to fire Boulware.
"It has been my honor and pleasure to coach the football team at Winston-Salem State University for the past nine years, including the last five as the head coach," Boulware said in the statement. "While we have enjoyed a great deal of success on the field during that time, my greatest achievement and greatest honor has been watching our fine student athletes mature and grow into fine men.
"I have always acted with the best interest of my student athletes at heart while preserving the integrity of the university. I respect the administration of this fine university, but strongly disagree with my termination. I intend to appeal the university's decision so that I can continue to represent Winston-Salem State University as its head football coach."
Boulware, 45, has gone 35-19 in the five seasons he has been at the helm for the Rams. He coached the Rams to two CIAA titles in 2015 and 2016, as well as leading the team into the 2016 NCAA Division II playoffs. The Rams have since then failed to play for the CIAA championship as well as finish first in the CIAA Southern Division, in which they have won six straight years before the 2017 football season. WSSU football is coming off a 5-4 record during the 2018 season, which had brought disapproval from WSSU fans and alumni.
Assistant coach Robert Massey has been named interim head coach by the university, following the release of Boulware on Friday.
Get Top Stories Delivered Weekly
More thenewsargus News Articles
Recent thenewsargus News Articles
Discuss This Article