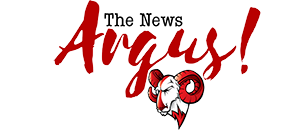 Post Classifieds
Farewell to a paragon
By Jaquel Horne, Multimedia Producer
On February 23, 2015
By the end of February, Winston-Salem State will be losing a paragon in Student Affairs- Campus Life: Theo D. Howard, assistant vice chancellor.
Howard's odyssey at WSSU began in 2003 when there were about 2,500 students. Twelve years later and a population of about 5,500 students, Howard has had a profound influence on the growth of campus life.
"I feel like I really played a major role in transforming campus life for students," Howard said.
Heather Davis said, "He has a great respect for the traditions here at WSSU, but in the same breath he wanted to take things to another level." Davis is the director of student activities and engagements.
Among Howard's projects was to embellish the Whitaker Outdoor Recreation Courts, also known as "the pit."
His plan made "the pit" more suitable for day and evening events by adding lights and seats.
"I noticed that's where [the pit] we always did our probates, and I said 'We deserve something better'," Howard said.
Howard served as the chair of the planning committee for the award-winning DJR Center.
"He [Howard] was really a driving force behind the creation of DJR. That is his building in terms of the layout, design and what it's intended to do," said Trae Cotton, vice chancellor of student affairs.
Howard developed homecoming activities and created new job opportunities on campus. He co-founded positive programs for black male students such as Renaissance Male Mentoring Program and Talented Tenth Male Mentoring Program. He was also a mentor for Black Men for Change.
"I feel obligated to show them [mentees] that you have to pick up and leave sometimes so that you can continue on your journey toward professional or personal growth," Howard said.
Howard is scheduled to start his new position as Associate Vice Chancellor for Student Affairs at NC Central University March 2, 2015.
"I think it's [Central] a jewel. It allows me to grow more professionally. I've been responsible for half of the student affairs here [WSSU]...at Central I'll get to supervise the other half of the division of student affairs. After having that experience I'll feel more comfortable sitting at a vice chancellor's role and getting the 'assistant tag' off my name," he said.
SGA President Olivia Sedwick, wrote a letter of recommendation to NCCU for the position. In an email correspondence, Sedwick said, "Mr. Howard is one of those people that will leave an indelible mark on places he's been and has worked. He will always be remembered for the great things he's done here and for his appreciation for people."
Davis said, "I commend him for going to the next step in his career because we try to teach students that comfort zones are dangerous, and they should always challenge themselves to go to the next level. That's exactly what he is doing. He's strengthening his profile as a professional."
Cotton said a national search will be conducted in March to fill the vacant position. "As we all know that no one can truly take Howard's place," Cotton said. "We hope to get someone on board for the summer so when fall semester rolls in they'll be familiar and prepared."
Howard said that he wants to be remembered as the gentleman who genuinely cared about students and as someone who did all they could to fight for students. He will.
Get Top Stories Delivered Weekly
More thenewsargus News Articles
Recent thenewsargus News Articles
Discuss This Article