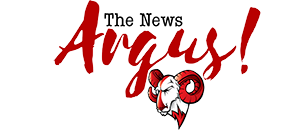 Post Classifieds
Controversial Wake Forest Tweet Sparks Outrage
By Elijah Richardson
On March 27, 2019
Wake Forest University and Winston Salem State University are split apart by a major highway, marking the east and west side of the city of Winston Salem, North Carolina.
Yet to some Wake Forest students, a barrier needs to be built, further separating both institutions. Last week, an Instagram post supporting a student running for WFU student body president, contained a deplorable comment about the separation of the universities.
The comment used in the post stated that, "He (student) wants to build a wall between Wake and Winston-Salem State and he'll make them pay for it." Immediately following the release of the post onto social media, many outraged WSSU students expressed their feelings, opinions and thoughts on the situation. Engaging in a social media frenzy with students of Wake Forest.
Several Wake students took to social media to retaliate and water-down the controversial post, claiming that the post was a "joke" and that those who were upset about it were being "overly-sensitive." These comments sparked even more displeasure from WSSU students.
Wake Forest University officials confirmed that the student portrayed in the post was not running for student body president and was not a part of the post at all. Wake's Dean of Students reached out to WSSU Chancellor Elwood Robinson about the situation, adding that the message was "disparaging" towards WSSU and its community.
The reactions by WSSU students and the community were plausible and showed the impact that a few words may hold. The compatibility between the universities seems to be in turmoil at this time.
Get Top Stories Delivered Weekly
More thenewsargus News Articles
Recent thenewsargus News Articles
Discuss This Article