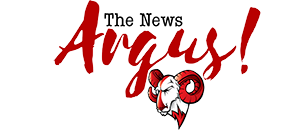 Post Classifieds
Discover your family history for free at O'Kelly Library
By Tiara Bennett, Staff Reporter
On September 28, 2015
The O'Kelly Library is providing access to a free subscription to Ancestry.com for all students, faculty and staff.
Ancestry is used for people to discover their ancestors by searching relative names.
The Ancestry Library Edition has been a part of O'Kelly for more than five years.
Students, faculty and staff can connect from anywhere with their username and Banner ID.
Thomas Flynn, the assistant director of archives and special collections, is in charge of the genealogy workshops.
"We offer a genealogy workshop where we give faculty, students and staff a walk through
on how to do genealogical research and what resources are available and it was hugely
successful," he said.
One workshop will be after fall break and another workshop will be in the spring The
workshops are interactive and demonstrate how to navigate the O'Kelly edition of Ancestry.com.
"This website pulls in so many documents that it's almost the best place to start your search," Flynn said.
O'Kelly provides the Library Edition package for free, the website is secure and updates regularly.
"We pay for the membership for the subscription, so students, faculty and staff can get a lot more access going through the website," Flynn said.
Flynn said the University is subscribed to certain databases because of the different courses that are offered.
Ancestry.com is available throughout the UNC system and public libraries. Community members are able to go to a public library and use their library card number to get started with the website.
Elwanda Ingram, an English professor at WSSU, did not know about the free subscription.
She said it's important for students at an HBCU to understand their genealogy .
because it will allow them to understand the richness of their ancestry.
According to Ancestry, 73 percent of Americans are interested in discovering their family history.
Devin Davis, senior marketing major from Greensboro said it's a great opportunity to have this resource to find out who his ancestors are.
"Your roots are vital to your success," Davis said.
Get Top Stories Delivered Weekly
More thenewsargus News Articles
Recent thenewsargus News Articles
Discuss This Article