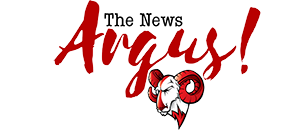 Post Classifieds
Smollett Investigation Continues To Be Unsolved and Difficult to Resolve
By Elijah Richardson
On February 16, 2019
The alleged attack on "Empire" star Jussie Smollett has been increasingly difficult to resolve for both law enforcement officials and the general public.
Last month, the US TV star was in need of medical treatment following a suspected homophobic and racially tied assault in the city of Chicago. The 36 year old actor reported that two men punched him, poured a liquid chemical on him and tied a rope around his neck, all while spewing racial and homophobic slurs at him after he had left a restaurant.
Yet, Chicago investigative officials have had no luck in finding any evidence pertaining to the situation, leaving a large amount of uncertainty towards the allegations. With no reliable leads even with accessibility of cameras around the area of concern, investigators were able to track down two possible subjects that may have had a connection with the incident. They arrested two Nigerian brothers at O'Hare International Airport and interrogated them to potentially conclude the upsetting attack.
Both men were later released due to new evidence taken from the interrogation, leading investigators to additional work to complete.
There seems to be significant holes in the investigation and a large amount of skepticism towards the incident from the general public. Some believe that the attack was a "hoax" to keep Smollett's character on the show as his character was allegedly being written out, to which "Empire" called "patently ridiculous." Others have stated that the incident was being used as a publicity stunt to "rile up" people for no significant reason.
On the other hand, Smollett has received much support and rallying from Hollywood, fans and large name celebrities. "Empire" creator Lee Daniels stated on his Instagram account that "We have to love each other regardless of what sexual orientation we are because it shows that we are united on a united front." Smollett has identified as gay since 2015, and has portrayed a gay character on the show.
The investigation is still ongoing with hopes of finding more beneficial evidence related to the incident.
Get Top Stories Delivered Weekly
More thenewsargus News Articles
Recent thenewsargus News Articles
Discuss This Article