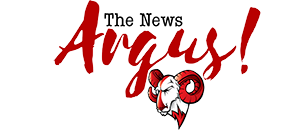 Post Classifieds
Bennett College Loses Accreditation Despite Raising Sufficient Funds
By Elijah Richardson
On February 22, 2019
The Belle's of Bennett College were ecstatic on February 4th after raising more than 9 million dollars in hopes of saving their accreditation. Although now, it seems as though all of the work was for nothing.
Bennett College is an illustrious HBCU in Greensboro, NC and is essential for the higher education of African American women.
The institution was put onto probation by the Southern Association of Schools Commission on Colleges, or SACSCOC after demonstrating financial instability, which is a violation of one of the more than ninety standards set by SACSCOC. Bennett had from early December to early February to raise a minimum of 5 million dollars to maintain their membership with the school board. The money raised would go towards institutional operations stability and student funding.
Over the course of the six week deadline, Bennett had more than 10 thousand donors, including a 1 million dollar donation from nearby 4-year institution, High Point University, located in High Point, NC.
The Belle's hopes for continuation of their membership skyrocketed, and yet fatefully plummeted in the recent week due to the Committee's decision to uphold the denial of their accreditation.
SACSCOC had reported that Bennett "failed to show that the institution possesses resources demonstrating a stable financial base to support the mission and scope of programs and services," although having so raised more than almost half of required funds.
Bennett officials now must look for another school board to seek accreditation from, following the impactful decision.
The committee's decision destroyed hopes for many, not only including current students and faculty, but also for alumni and the HBCU community as a whole. It seems as though that the argument that school board committees and regulators do not care much for HBCUs growth and prosperity is real and is deeply exemplified through Bennett's crisis. A impactful loss for both HBCU communities illustrious past and bright future. An eye-opening situation that HBCU institutions should be wary of.
Get Top Stories Delivered Weekly
More thenewsargus News Articles
Recent thenewsargus News Articles
Discuss This Article