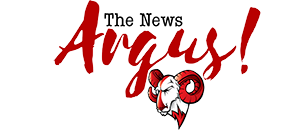 Post Classifieds
Lady Rams look to reverse an abysmal 2014-2015 season
By Demetrius Dillard
On December 6, 2015
The Winston-Salem State women's basketball season is well underway, and according to Head Coach A.G. Hall, the Lady Rams are a relatively young team still in search of their identity.
Through six games [as of Dec. 6], WSSU is off to a shaky 2-4 start.
"We are just still trying to figure out who we are," said Hall, who is in his fourth season as head coach.
"That's the biggest challenge."
Of the first five games played, Hall said WSSU has played "two really good games" and "three really bad games," and that its consistency is lacking.
Last season, the Lady Rams finished 11-17, which was Hall's first losing season as coach and was a team that featured seven newcomers. They were led by Dionna Scott, who averaged 12.2 points per game and 5.6 rebounds per game, which were team highs.
Though the 2014-2015 squad was filled with talent, deficient chemistry was a factor that hurt the Lady Rams tremendously, according to Hall.
"I think team chemistry was a big issue last year, and battling injuries," he said.
"This year, it's more so getting the full team available."
This season's team includes eight returning players and five newcomers – Kandace Tate, a 6-foot-3-inch forward/center; Jazmyn Saunders, a 5-foot-4-inch guard; Trei Torain, a 6-foot-1-inch forward; and Taylor Boyd, 6-foot-2-inch center.
Hall said the much-needed size added to the program is a huge plus for the Lady Rams, but that the guard play needs to improve.
"It's paying off as I would expect it to," Hall said of the added size.
"We're winning the rebounding battle on most nights; you know, that was the purpose of it. We still have to bet better guard play… Basketball is a guard's game – if you're guard play is not good, then it really doesn't matter how big you are."
The benefit of the size added in the offseason will be fully realized Dec. 14, when Boyd and Torain, who have been ineligible to this point, make their debuts.
Hall said the team hasn't really improved from last year's because most of the returners were role players and didn't take on primary roles, and returning player Jatzmin Johnson, a 6-foot-1-inch forward, was sidelined for most of last season due to injury
Tiana Edwards, a 5-foot-5-inch sophomore guard who has established herself as the team's sharp-shooter, said she and her teammates aren't concerned about the record and that WSSU is progressing in the right direction.
"Tiana Edwards is probably our best shooter… and also working hard to be a leader," Hall said.
Hall also spoke well of Sha'Quira Palmer, a 6-foot junior (athletically) who has established herself as one of the leading defenders for the Lady Rams.
"Sha'Quira Palmer is playing really well… [which] doesn't just include scoring the ball," Hall said.
Palmer, a justice studies major, said that its high volume of turnovers is one of leading issue for WSSU. She also said the Lady Rams need to be more tough, mentally and physically.
Edwards agreed that the lack of chemistry was what hurt the Lady Rams most in 2014-2015, but the difference with this year's team is that the problems are easily fixable.
"Some games, it's rebounding; other games, it's executing – it's simple things," said Edwards, an exercise science major.
"The issues are minor issues and easy fixes."
Palmer and Edwards agreed that this year's group is better than last year's.
"We have a lot more size and that's what really killed us last year," said Palmer, a Bridgeport, Conn., native.
"I feel like this year we have [size], we have talent, and we'll work together."
Palmer averages 6.2 points and 5 rebounds per game, while Edwards averages 9.8 points — right behind Tate, who averages 14.5 points and 8.8 rebounds [as of Dec. 6].
"[If] everybody plays to their full potential and have confidence, I think we're more than capable," Edwards said.
"And we have all the tools we need. I think if we just execute and do what we're supposed to do, it's gonna fall in place."
Get Top Stories Delivered Weekly
More thenewsargus News Articles
Recent thenewsargus News Articles
Discuss This Article