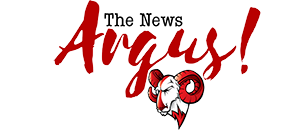 Post Classifieds
O'Kelly poetry slam aims to break stereotype of 'traditional library activities'
By Shadonna Gorham, Staff Reporter
On October 26, 2015
O'Kelly Library hosted its second open mic night Oct. 22 featuring student organizations Music in Acton and Community of Writers.
Forest Foster, head of excellence services and information commons, said it is time to change the perception of the library.
"This will help students see the library as a place that they will want to come not only for academics but also for social purposes," Foster said.
He said he wants students to see that the library has "diversity and variety.
Last year they hosted an open mic night.
More than 150 students attended.
"Student expression is very vital on an academic campus" Foster said.
He wants students to know college is about sharing your experiences, being active, and participating on campus events.
O' Kelly library decided to collaborate with M.I.A and COW.
M.I.A is a group of poets, rappers, singers, instrumentalists, and producers, and
COW is a group of creative writers who also express themselves through song, monologue, spoken word and poetry.
The two embraced the idea of having an open mic night in the library.
"It makes people think outside of the box when it comes to the library" said Sabrina Vann, the president of M.I.A.
She said having an open mic night in the library is weird, but at the same time it makes a statement.
Kiera Sherrill, the president of COW, believes that having an open mic night in the library breaks barriers and contradicts the idea of an uninteresting library.
The event focused on the stereotypes of Historically Black Colleges and Universities and Predominately White Institutions.
COW discussed HBCUs, while M.I.A. discussed PWIs.
Vann said the topic should serve as a "reality check" or "eye-opener" to the students.
Other topics discussed included the stereotypes of cafeteria workers; Greek life; and the apprearence of African-Americans.
As the event progressed, students who didn't sign up began to stand and speak.
Sherrill said she was happy to see a lot of people get up and grab the mic.
She said she hopes that the topic of the event helped students express themselves and think outside of stereotypes.
Jina Bush, vice president of COW, felt said topic was exceptional for an open mic event.
"The topic is important because we look at these stereotypes to find differences but we find more in common," Bush said.
Bush recited a poem about the stereotypes of an African-American full-figured woman.
"They are believed to be sad, hurt, and scared. It believed that this will be their downfall but in actuality it is their stepping stone."
Bush said she wrote the poem because she is that stereotype from a HBCU perspective.
Bush enjoyed performing in the library, but felt it may have been a distraction to students.
"From a student perspective I see how it is hard to do their work. It's meant to be quiet," Bush said.
She said she would like to participate in more O'Kelly library events and hopes more students use this as an opportunity to break barriers for the library.
Get Top Stories Delivered Weekly
More thenewsargus News Articles
Recent thenewsargus News Articles
Discuss This Article