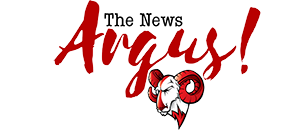 Post Classifieds
Black Business
By Aniya Whitfield
On November 7, 2019
(Photo Credits: The Final Call)
A quote from Black Main Street states, "Black people will never solve their economic problems while sending all of their money out of the community as fast as they earn it" This quote embodies the importance of black business to the community as well as the ever-present limitations/problems in how African Americans make money and quickly send it out of the community. This is causing the African American community to be in a dire monetary deficiency. News One states that, the "black dollar only stays in the community for 6 hours compared to 17 days for the white community and 30 days for the Asian community" If the black dollar continuously stayed in the black community, then essentially, black people will improve economically, which then will make way for much more improvements socially, politically as well as through other facets. If African Americans started to bank and buy black, then the black community will begin to blossom and bloom to a much greater capacity. An integral example of this was Black Wall Street in Tulsa, Oklahoma. During its prime, Black Wall Street was thriving, as it was full of black owned businesses. African Americans in Tulsa had their own movie theater, bank, grocery stores and restaurants. Every penny they earned, went right back to the African American community. Citizens began to thrive and live a much more lavish lifestyle, something not as commonly seen in the time period. Currently, according to the Nielsen Report, the black dollar is worth 1.2 trillion dollars. If 1.2 trillion dollars, continuously circulated and grew exponentially, then the black community will no longer struggle financially. The African American community would become independent and become self-sufficient as African American business owners would no longer have to struggle to find venture capitalist. This absence in struggle would be caused by an overwhelming amount of support by their community, thus leading to more and more African Americans being able to live their dreams and prosper. As former President of The United States, Barack Obama, said, "Change will not come if we wait for some other person, or if we wait for some other time. We are the ones we've been waiting for. We are the change that we seek".
If you would like to support more black businesses, here are some Black Businesses at Winston Salem State University:
Only The Kulture
Twitter Name: Parisdavincii
Soley
Twitter Name: BammSoley
A.L.L Treats
Twitter Name: treats_all
WSSU Lash Plug
Twitter Name: kaciamonae
Nailedbyjo
Instagram: nailedbyjo_
Alix's School Tees
Twitter: keepinupwitalix
Get Top Stories Delivered Weekly
More thenewsargus News Articles
Recent thenewsargus News Articles
Discuss This Article
MOST POPULAR THENEWSARGUS
GET TOP STORIES DELIVERED WEEKLY
RECENT THENEWSARGUS CLASSIFIEDS
HOUSING

JOBS

FOR SALE

TUTORS
Special announcement for News Argus readers: The
Louisville LASIK
experts at Bennet and Bloom Eye Centers perform vision correction surgery to help reduce dependence on glasses and contact lenses. If you have been considering LASIK eye surgery for a more active lifestyle call our Louisville eye care practice today.