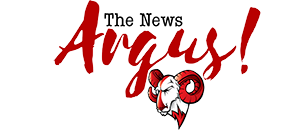 Post Classifieds
O'Kelly pioneer closes chapter
By Dysheada Reid, Special Projects Manager
On May 4, 2015
Mae Rodney will say farewell to her 32-year career at Winston- Salem State June 30 as the director of O'Kelly Library.
According to Rodney, her bitter-sweet decision to retire was set in stone Christmas day.
Rodney said the Library is at another transition period, and the staff must develop new ways to reach students and faculty.
"New ideas are needed to meet this very different challenge," Rodney said.
Rodney said she wants the communication between faculty and the O'Kelly Library staff strengthened after she retires.
"What I am seeing now is our staff is so big that we have lost that connection that we used to have with the faculty. We need to find a way to get back to them," she said.
The Durham native's 40-plus-year career in academic libraries began when she was a junior at NC Central where she earned her bachelors in history.
"The head librarian at James E. Shepard Memorial Library hired me as a student worker in 1965. After I graduated from Central, the Library director saw me during my graduation and said, 'I want to see you in my office on Tuesday.' And on Tuesday, she gave me a job."
Rodney said she has n applied to only two jobs in her lifetime.
She worked at NCCU for a number of years and received her master's in library science while working full time.
"I made the realization that I did not want people to write on my tombstone that I had worked at North Carolina Central all my life," Rodney said.
Rodney earned her doctorate in library science at UNC Chapel Hill in 1986 while still working at WSSU.
She said her late husband was very committed to helping her complete dissertation.
"My husband, Cedric Rodney, was the professor of religion here for 20 plus years, but he worked here for 40 plus," Rodney said.
Rodney has lived through a period of tremendous change and transition since working at WSSU.
He died Nov. 20, 2012.
What is now known as the east wing of O'Kelly, was the entire building. The University's book collection was kept on the ground floor and electricity complications were typical.
Rodney referred to O'Kelly as a little box with three floors.
"O'Kelly definitely wasn't a warm, fuzzy feeling type building. If you came in, you did what you had to do and got out," she said.
The first major change under Rodney's leadership was the reconstruction of O'Kelly Library between 1985 and 1990.
"And we made sure we told the architect that we wanted a big building with lots of light and lots of windows," Rodney said.
O'Kelly Library pioneered technology on WSSU's campus. It was the first building fully wired, enabling the use of databases and catalogs.
As a result, the entire campus was wired so faculty could access resources on their desktop computers.
As the University grew in size and programs, Rodney made sure the staff grew as well. Her mission was to get the staff accustomed to the then-newly installed technology.
Rodney assigned librarian liaisons to every department to inform and teach faculty about the resources.
"We had invested all this money with new databases and resources, but people didn't know how to use them," she said.
Rodney compared the use of the new technology to new clothes that no one knew how to wear.
"I adjusted to the technology out of necessity," she said.
To reach the faculty, Rodney and her staff developed the "New Year, New Service Luncheon," a marketing effort to inform everyone of O'Kelly library's resources.
"We had to stop because the faculty increased in size so much, that we could not afford to feed so many people," she said.
Having a staff committed to giving quality, friendly, customer care was Rodney's biggest challenge during her early years.
"If we are not gracious, kind, knowledgeable and willing to assist, then the people won't come," she said.
Rodney said a "staff turnover had to occur" and many staff had to "retire."
"I created an interview process where we really listened to the interviewees to see what they could bring to the library," she said.
Rodney said one of the funniest moments she experienced was during the reconstruction in 1988. The right wall was bulldozed, and the entire book collection was moved. She said students would come to her confused about where the books were located.
"Today I said to a professor who was talking about the years I have been here and he said, 'Well, I've been here for five.' I said to him if you find something that you really love doing, time will fly," Rodney said.
Rodney writes novels on her spare time.
"I am determined to keep myself engaged in a healthy and intellectual way beyond O'Kelly."
Get Top Stories Delivered Weekly
More thenewsargus News Articles
Recent thenewsargus News Articles
Discuss This Article