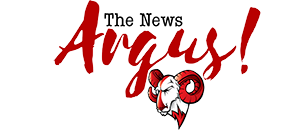 Post Classifieds
Students participate in spring break volunteer 'road trip'
By Courtney Herring, Multimedia Editor
On February 23, 2015
For students, spring break is usually a chance to soak up the sun rays along the beach or go home to make a little extra money. This year, 15 Winston-Salem State's residential students will participate in the first "Alternative Spring Break Trip."
The trip is a substitute for "traditional" spring break plans, but only for students who live on campus. It is sponsored by the Residence Hall Association, Housing and Residence Life, Women In Science and Health, Women in Leadership and Development and Live to Serve. The students paid $250 for an all-inclusive [transportation, hotel and food] trip will travel south for a week beginning March 8. The group including three trip advisers, Melissa Brown, Shemika Withers and Jeremi Cheeks, will travel to Nashville, New Orleans, Birmingham and Atlanta.
They will stay in Nashville and New Orleans for three nights each. The students will partner with two non-profit organizations to provide service missions in those cities. The students will volunteer through Students Living with A Mission in Nashville and Camp Restore in New Orleans. Possible community service includes building homes, feeding the homeless, completing flooring installments and sorting clothes. The students and staff will stop in Birmingham to experience the Civil Rights Institute and tour the Sixteenth Street Baptist Church. On the way back to campus, the group plans to stop in Atlanta for sightseeing.
When the students return they will turn in their volunteer hour logs to the University's Project G.I.V.E. (Getting Involved through Volunteer Experiences). The volunteer service program will then sign off on their logs and credit will be given to the students in need of volunteer hours to graduate.
"We hope that the students gain experience in more diverse perspectives and learn about addressing issues and make serving a part of their lives," said Withers, hall director for HRL.
According to the HRL press release, "This trip demonstrates WSSU's commitment to our motto 'Enter to Learn, Depart to Serve' by teaching students service skills through an interactive experience. It begins a tradition common at many other institutions to turn a time off into a time of learning for students. By giving back to the nation, WSSU broadens their impact beyond Winston- Salem, North Carolina."
Students attending are excited about the trip and the impact they will have on people.
Danny Johnson, a sophomore marketing major, said, "My plan is to affect at least one person in each place we visit. I hope to accomplish this because growing up I always had people there to motivate and reach out to me, so I just want to continue to pass on the knowledge that I have."
Get Top Stories Delivered Weekly
More thenewsargus News Articles
Recent thenewsargus News Articles
Discuss This Article