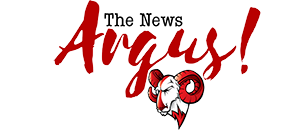 Post Classifieds
Rams baseball wins regular season title
By Daniel Braswell
On May 4, 2012
The Winston-Salem State baseball team followed last year's CIAA championship victory with another successful season.
The team won the 2012 CIAA regular season conference championship with a 15-3 conference record.
Overall the Rams finished the regular season with a 31-17 record.
"We fell a little short of the games we tried to win," said Head Baseball Coach Kevin Ritsche.
"But we did a good job especially within the last month of the season because we started out slow."
The Rams started the season losing seven of their first nine games. Ritsche said that the team had a very challenging season.
"This year I scheduled a dozen games against top 25 teams in the country because those are the teams we want to play with and against," he said.
The 25 teams included on their schedule were Millersville University out of Millersville, Pa. and Armstrong Atlantic State out of Savannah, Ga.
The Rams second win of the season came in an upset triumph over Millersville on Feb. 11.
Of the surprises Ritsche said he had this season, he said the biggest came from players German Reyes and Aaron Jones.
Both finished at the top of the conference in several categories including batting average.
Jones led the CIAA with a .473 batting average, and Reyes followed with a .424 average.
"Usually I don't think of us as being an offensive team. But this year we were really good offensively," Ritsche said.
On how he was able to play so well this season, Reyes said it came from preparation and hard work.
"I made some changes with my swing and started working hard [on my game] last fall. I have had a positive outcome," said Reyes, a junior from the Dominican Republic.
Reyes had to make an adjustment this season when the coaching staff decided to move him to second base.
Previously, Reyes had played third base. Reyes said that the position change was not that difficult.
"Coming from the country, I'm from I always played different positions in the infield. I've played third base, shortstop, and second base. So it wasn't a big change for me."
"I know the game and felt pretty confident," he said.
Junior first baseman Jones, who was also named the 2012 CIAA Baseball Player of the Year, said he contributed his strong play to his teammates and trying to be consistent.
"It made it a lot easier when I had those guys batting around me in the lineup," Jones said.
"I just tried to show up to the ballpark with the same swing every day and just focus when I was out there."
Reyes and Jones both made the All-Conference first team. Joining them on the first team is teammates Brandon Harrison, Travis Moore and Michael Robbins.
Looking forward to next season, the Rams are returning eight of their nine starting players.
Coach Ritsche said that he and his team would again have high aspirations.
"When I came here my goal was to set this program up to being a national contender," Ritsche said.
"I want to get to the top level and compete with the best teams."
Rams lose pitching coach
The Madison Mallards, from Madison Wis. announced April 24 the signing of Keith Ritsche as their pitching coach for the 2012 season. Ritsche, Winston-Salem State's pitching coach, was in his second year with the Rams.
[Keith's brother is the Rams head baseball coach, Kevin Ritsche.]
Ritsche led the pitching staff at Winston-Salem State to a No. 7 ranking in NCAA Division II for strikeouts per nine innings in 2011, and back to back CIAA Championships. He also oversees infielder player development, strength and conditioning, and recruiting for the Rams.
Ritsche playing experience far exceeds his experience as a coach. Ritsche attended the College of St. Scholastica where he was a four-time All-Conference pitcher, and was named the 2006 Upper Midwest Athletic Conference Player of the Year as a pitcher and first baseman. He finished fourth on the all-time wins list at St. Scholastica compiling a 23-4 record. He also had a career batting average of .364, playing first base, and shortstop.
The Mallards are members of the 16-team Northwoods League. The Northwoods League is the nation's largest summer collegiate league.
Get Top Stories Delivered Weekly
More thenewsargus News Articles
Recent thenewsargus News Articles
Discuss This Article
MOST POPULAR THENEWSARGUS
GET TOP STORIES DELIVERED WEEKLY
RECENT THENEWSARGUS CLASSIFIEDS
HOUSING

JOBS

FOR SALE

TUTORS
Special announcement for News Argus readers: The
Louisville LASIK
experts at Bennet and Bloom Eye Centers perform vision correction surgery to help reduce dependence on glasses and contact lenses. If you have been considering LASIK eye surgery for a more active lifestyle call our Louisville eye care practice today.