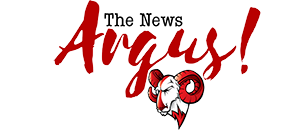 Post Classifieds
Rams football wins 3rd CIAA title in 5 seasons
By Demetrius Dillard
On November 23, 2015
Despite a bumpy season marked by adversity and uncertainty, the Winston-Salem State football team eked out a 17-14 victory over Bowie State on Nov. 14 to claim its third CIAA title in five years.
There weren't many to pick the Rams (6-5) to defeat the seemingly unbeatable Bulldogs (9-2) in the title game, which concluded WSSU's season because they didn't win seven games.
Head Coach Kienus Boulware acknowledged this year's team was young and inexperienced. But he said their togetherness and disregarding what outside sources said were some of the key components for a strong finish to a season that began 0-3.
"A realistic goal for us was to win a conference championship," said Boulware, who's in his second year as head of the program.
"We had always talked national championship, but for this year's team a realistic goal was to try to make it to the CIAA championship game. And doing that we had an opportunity to win the game, and we did that."
To seal the win, kicker Will Johnson kicked a 23-yard field goal as time expired, which was part of a 17-point comeback starting at the end of the first half.
Boulware said he really lauds Johnson for how he responded to being pressured at the end of the game.
"Will probably kicked the best ball I've ever seen him kick in his life," Boulware said.
Both teams went scoreless in the third quarter which made the score 14-7, Bowie State, at the start of the fourth. The Rams scored 10 unanswered points to end the game while holding the Bulldogs, the top-ranked offensive team in the CIAA, to absolutely no points from the 1:19 mark in the second quarter.
"We had some senior leadership out there that really stood tall, and there were guys who refused to lose," Boulware said.
Boulware added that the Homecoming loss was embarrassing, and the Rams got "their face back" with the conference title.
WSSU's two touchdowns were scored by running back Tyree Massey on a four-yard run, and receiver Reggie Wilkins on a 20-yard reception from quarterback Rod Tinsley.
Receiver Rahsan Williams, who played in his last game with WSSU, contributed greatly with five timely receptions for 102 yards on the day.
Defensive end Michael Bloomfield, another key piece the Rams will lose, had a big day with six tackles, four sacks and a forced fumble.
Tinsley, who threw 15 for 27 for 175 yards and a score, was named WSSU's game MVP.
Massey added 69 yards on 20 attempts rushing for a touchdown, and Wilkins accrued 45 yards receiving for a touchdown.
Boulware said the Rams won't lose as many seniors as they did last year (38), and remains optimistic for next season.
"The key for us in our program right now is to minimize as much turnover as possible," he said, adding that good recruiting will be an integral part of the program's success going forward.
Bowie State fell short of capturing its first trophy in its fifth appearance in the CIAA championship.
Leading the Bulldogs were quarterback Nyema Washington, who completed 19 of 34 passes for 209 yard and one rushing touchdown, and receiver Kerry Pollock, who had five receptions for 97 yards and a touchdown.
In spite of the loss, the Bulldogs clinched a berth in the NCAA Division II football playoffs for the first time since 1988and will play Assumption College (10-1) in the first round Nov. 21.
Get Top Stories Delivered Weekly
More thenewsargus News Articles
Recent thenewsargus News Articles
Discuss This Article