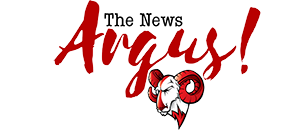 Post Classifieds
WSSU Baseball Looks to Continue Their Dominance
By Elijah Richardson
On November 16, 2018
Over the past few seasons, the Rams Baseball team at WSSU have found themselves quite successful. From consecutive 30+ win seasons, to having a player drafted into the MLB, Major League Baseball, the Rams have produced quality numbers. This season will be the ninth since reinstating the team back in 2011. Within that time span the Rams have created a landing spot for potential professional prospects such as Randy Norris. Norris, the starting centerfielder for the Rams 2017-2018 season, was selected in the 19th round of the MLB Draft by the San Francisco Giants after impressive statistics over the course of his collegiate baseball career.
The WSSU baseball program has also excelled over the offseason with their recruiting as well, signing 13 student athletes, the most in signees in program history. Among these signees, nine come from North Carolina, two hail from Virginia, and one signee travelled from Ohio and Florida. Head coach Kevin Ritsche now brings in 5 two-way players and 8 one-way players, filling much needed spots following the departure of last seasons senior class.
The Rams begin their regular season on February 8th at BB&T Ballpark against Limestone College as part of a three game home series. The Rams will play in Winston-Salem in 26 games this season, as the remaining 22 games of their season will be played away. Also to note, The Rams will play on a "free-schedule" because of baseball not being sponsored by the CIAA. The team will be able to schedule at will with little to no restrictions.
WSSU Baseball has become one of the most prestigious and powerful sports teams at WSSU, dominating their competition year in and year out. With the new coming talent and returning star caliber players, Rams Baseball may find themselves fighting for a possible NCAA National Championship title(Division II), which would become the first championship title in program history.
Get Top Stories Delivered Weekly
More thenewsargus News Articles
Recent thenewsargus News Articles
Discuss This Article