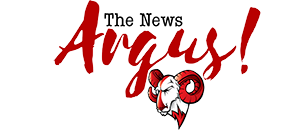 Post Classifieds
Former WSSU football player has NFL aspirations
By Desrick Rhooms Jr.
On November 23, 2015
Former Rams football player Alfy Hill came to Winston-Salem State in 2013 on a mission to redeem the football team's name after it lost in the NCAA Division II Championship the year before.
After playing two seasons for the Rams, he has one more goal. Well, two: to become the first member of his family to graduate from college and pursue an NFL career.
"I ultimately decided to choose Winston-Salem State to play in the CIAA; the CIAA is a great conference, and WSSU has a winning tradition," Hill said.
The 6-foot-5-inch, 295 pound defensive end from Shallotte, N.C. ended his career with the Rams with 57 tackles, 13.5 sacks, two forced fumbles and two interceptions.
After his career with the Rams, Hill decided to pursue his childhood dream of joining the NFL.
Hill spent some time during this past summer with the Washington Redskins, New England Patriots, and with fellow Ram Phillip Simms in Arizona with the Cardinals. Despite spending time with these teams, he was eventually cut by all three and was ultimately picked up by the Philadelphia Eagles.
"I was excited that my childhood dream of playing in the NFL was true," Hill said.
Hill got off to a fast start with the Eagles, producing his first sack in the first preseason game.
"As soon as I got the sack, I blew a kiss to my girlfriend because I promised her I would blow a kiss after every sack," Hill said.
Despite his play, Hill was released by the Eagles on Aug. 31, during final cuts.
When Hill found out he was cut, he contacted Head Coach Chip Kelly and asked what he needed to improve on to better his chances in the NFL.
After being cut from the Eagles, Hill decided to come back to Winston-Salem and earn his degree.
"The most important thing that I learned is that everything won't go your way," Hill said.
"You need to have a backup plan because sports won't last forever."
After graduating, Hill hopes to make an NFL roster permanently. If not, he plans to work in New York with a former coach.
"I don't see why Alfy can't succeed in the NFL; he has all the great physical tools and God-given ability," said Jimmy Fletcher, Hill's high school coach.
Fletcher coached the West Brunswick Trojans in Shallotte for 10 years before becoming the athletic director and said Hill was the best he's ever seen.
"I knew that he would be special since his junior year here," Fletcher said.
"He's probably the most gifted athlete I've been around."
Hill graduated from West Brunswick in 2010 as the eighth-best defensive end in the country, according to the scouting website, Rivals.com.
After receiving numerous collegiate offers, Hill ultimately decided to play for the University of Alabama.
Although he was excited to join the defending national champions [at the time, in 2010], it was short lived.
Despite clearing him earlier, the NCAA ruled Hill ineligible to play his freshman year because of a class he took in high school.
"Everything was confirmed by Alabama, but things got changed last minute, and it was very unfortunate," Fletcher said.
After the ruling, Hill transferred to Los Angeles Valley College, a junior college, where he played for two seasons before transferring to WSSU.
"As part of our program, we knew as a staff that he was one of those special players that not only had God-given abilities to be successful in football, but also a certain chip on his shoulder given the circumstances he was put in," said John Fonua, LAVC's defensive line coach.
"Hill was naturally a leader, and his reputation as a star athlete preceded him, so people looked up to him," said Jim Fenwick, Hill's head coach at LAVC and current athletic director.
"I've always said that I wouldn't mind having more guys like Alfy on my team. He was well liked and fun to be around."
After his stint in Los Angeles, Hill transferred to WSSU to be closer to home and to get a step closer to the NFL.
"Alfy is one of the most talented defensive ends we have had in my six seasons here at WSSU, and I expect him to return to the ranks of professional football again soon," said Kienus Boulware, head coach of the Rams' football team.
Hill is scheduled to graduate in May and hopes to have a secure spot on an NFL roster by then.
Get Top Stories Delivered Weekly
More thenewsargus News Articles
Recent thenewsargus News Articles
Discuss This Article