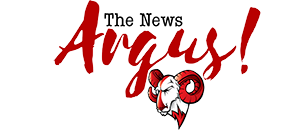 Post Classifieds
Enhancing Student Safety: GradGuard Provides Essential Protection for College Students
Posted: August 21, 2023
PHOENIX
(August 21, 2023): As the new academic year begins, campuses nationwide fill with excitement and energy. While education, personal growth, and community remain important, prioritizing student safety is crucial for a year of enriching experiences.
While college campuses epitomize learning and camaraderie, they can unfortunately also be sites of various incidents, including crimes. According to
Clery Act Reports
, on average, over 24,000 crime and safety incidents occur annually since 2009. This includes:
•
2,411 robberies
•
1,840 fires
•
20,521 burglaries
However, these risks are not just limited to students who live on campus. Even living off campus brings its fair share of
theft, fire, and other forms of crime
. By taking steps to protect their belongings and h
Theft Prevention
Students frequently bring valuable possessions like laptops, smartphones, and bicycles to college. Implementing simple precautions can significantly enhance security:
•
Enable location sharing on electronic devices.
•
Use tracking devices like Apple AirTags on your backpack and bike.
•
Take pictures of belongings and receipts to show proof of purchase and ownership.
•
Use strong, unique passwords.
•
Use bicycle locks or bring your bike with you indoors when possible.
Securing living spaces is equally vital. Whether living on or off campus, cultivating the habit of locking doors is a fundamental safety measure. Installing locks on personal areas and even incorporating small safes for valuables further fortifies security.
Fire Safety
Fires can occur in on-campus residence halls and off-campus housing, posing risks to both health and belongings. Take the following fire safety tips to heart this school year:
•
Ensure functioning fire alarms in living areas.
•
Familiarize yourself with fire escape plans, identifying multiple exits.
•
Promote fire safety discussions among roommates and peers.
•
Be cautious with flammable items near heat sources.
Renters Insurance
It's tough when unexpected events cause damage to a student's property. Even if the student did nothing wrong, like in cases of burglary or water damage, it can still be a large financial burden for them to bear. It's important to take proactive measures, but sometimes things that are out of our control can still happen.
John Fees, co-founder of GradGuard, emphasizes the financial implications: "Families must consider if they can financially replace stolen or damaged items. Given the increasing costs of education, families can face significant challenges replacing a laptop or bicycle, ultimately disrupting the college experience."
GradGuard's Renters Insurance, endorsed exclusively for students, offers worldwide personal property coverage, liability protection, a low $100 deductible, and no credit check. GradGuard works with hundreds of colleges nationwide and provides affordable rates starting at just $11 a month. College families can have peace of mind knowing that their students' possessions are safeguarded against financial loss, no matter where in the world they may be.
Safety remains a top priority this school year. Implementing simple, yet effective measures enhances student safety, allowing them to focus on academics, personal growth, and creating lasting memories.
About GradGuard:
GradGuard
is the #1 provider of college renters and tuition insurance. Since 2009, GradGuard has protected more than 1.3 million students at more than 1,800 unique institutions. GradGuard's innovative protections are embedded within the enrollment processes of the largest and most prestigious universities in the United States, ensuring their students are protected from the risks of college life.
Contact
:
Natalie Hubertus
Director of Marketing and Communications
nhubertus@gradguard.com
Discuss This Article