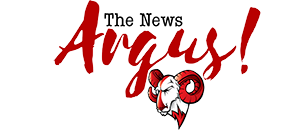 Post Classifieds
Now Accepting Applications for the Inaugural Mary Todd Sabbatical Award
Posted: August 15, 2023
The Honor Society of Phi Kappa Phi – the nation's oldest and most selective all-discipline collegiate honor society – is currently accepting applications for its Mary Todd Sabbatical Award, named in honor of its former Executive Director, Dr. Mary Todd.
This prestigious award, valued at $50,000, will be presented annually to one outstanding faculty member to support a sabbatical year or similar reassignment of duties, allowing them to focus on research, writing, or other professional development activities. The Society recognizes the importance of providing faculty members with the time and resources necessary to explore new ideas, collaborate with colleagues, and make significant contributions to their disciplines.
"It is a pleasure to see this newest award program come to fruition this year. The Sabbatical Award will help our outstanding faculty members continue to fuel their passion for the love of learning by supporting their scholarly work. It is our hope that this award program will continue Phi Kappa Phi's tradition of supporting academic excellence and service to others across all academic disciplines well into the future," said Society Executive Director and CEO Dr. Bradley R. Newcomer.
Applications for the award will be open to active members who are faculty members. A committee of esteemed professionals will review the applications and select the recipient based on their demonstrated excellence, potential for impact, and alignment with the Society's mission and values.
The new award will be added to the Society's already robust portfolio of awards, which currently gives $1.3 million annually to deserving members and students.
The deadline to apply for the Sabbatical Award is Oct. 1, 2023. To learn more about the award, visit
www.phikappaphi.org/sabbatical
.
About Phi Kappa Phi
Founded in 1897, Phi Kappa Phi is the nation's oldest and most selective collegiate honor society for all academic disciplines. Phi Kappa Phi inducts approximately 25,000 students, faculty, professional staff and alumni annually. The Society has chapters on more than 325 select colleges and universities in the United States, its territories and the Philippines. Membership is by invitation only to the top 10 percent of seniors and graduate students and 7.5 percent of juniors. Faculty, professional staff and alumni who have achieved scholarly distinction also qualify. The Society's mission is "To recognize and promote academic excellence in all fields of higher education and engage the community of scholars in service to others." For more information, visit
www.PhiKappaPhi.org
.
Media Contact
Alyssa Papa
Director of Communications
apapa@phikappaphi.org
(225) 923-7777
Discuss This Article