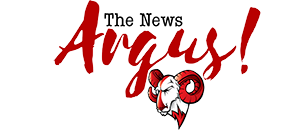 Post Classifieds
Robert Kraft's Foundation to Combat Antisemitism is Calling Upon All Americans to #StandUpToJewishHate
Posted: March 28, 2023
FCAS Introduces the Blue Square as a Unifying Symbol Against Antisemitism
Foxboro, Mass. [March 28, 2023] –
The Foundation to Combat Antisemitism today launched a new, national campaign to mobilize all Americans, and especially non-Jews, to #StandUpToJewishHate by using the blue square emoji – 🟦 – as a unifying symbol of support. Jews only make up 2.4% of the American population
[1]
yet are the victims of 55% of religious-based hate crimes
[2]
. That startling discrepancy is the cornerstone of this new omnichannel campaign, created through a $25 million investment by Robert K. Kraft and his family, which combines alarming data with humanizing storytelling representing everyday instances of antisemitism to encourage audiences to recognize Jewish hate in order to stand up against it.
Through the #StandUpToJewishHate campaign, the Foundation to Combat Antisemitism is establishing 🟦, the Blue Square emoji already on all smartphones, as a simple, but powerful symbol of solidarity and support for the Jewish community. The 🟦 will make its debut by taking up 2.4% of TV and digital screens, billboards and social feeds to call attention to the disturbing disparity between the Jewish population size and scale of hate the community faces, both online and in-person.
While high-profile events have started to make more people aware of antisemitism in the past year, many outside the Jewish community still are not aware of or recognize the scale of Jewish hate. According to a survey by Wunderman Thompson SONAR, over 52% of U.S. adults 18+ do not believe "antisemitism is a big problem," and 45% believe that Jewish people are more than capable of handling issues of antisemitism on their own
[3]
. Another recent study from the Anti-Defamation League (ADL) found that 85% of Americans believe at least one anti-Jewish trope
[4]
. Additionally, the Foundation to Combat Antisemitism has observed an increase in discussion of antisemitism online over the past two years, with the biggest increases in conversation in 2022 related to antisemitic flyers, conspiracy theories, and the Holocaust
[5]
. We cannot let 2.4% of the population fight antisemitism on its own.
"The #StandUpToJewishHate campaign is designed to raise awareness for the fight against antisemitism, specifically among non-Jewish audiences and to help all Americans understand that there is a role for each of us to play in combating a problem that is unfortunately all too prevalent in communities across the country today," said Robert K. Kraft, Founder of the Foundation to Combat Antisemitism. "We must stand up and take action against the rise of all hate and I hope everyone will post and share the Blue Square to show their support in this fight."
Viewers will first see the 🟦 as part of an integrated ad campaign across NBCUniversal programming – including tonight on NBC's Emmy Award-winning series, "The Voice" – with hosts and talent from some of the network's most popular shows introducing the 🟦 and raising awareness to the rising threat of antisemitism. Utilizing NBCUniversal's platform to bring this crucial message to audiences everywhere, the 🟦 will additionally be featured on Bravo's "Watch What Happens Live with Andy Cohen," and the Daytime Emmy-winning talk show "The Kelly Clarkson Show." Also, Kraft will appear on "TODAY" to discuss the rise in antisemitism and efforts to combat it.
The #StandUpToJewishHate campaign will also appear on other major media networks and within other popular programming, including the NBA, NHL Playoffs and NFL Draft as well as be featured on numerous social media platforms in partnership with Twitter, TikTok and YouTube.
On the heels of introducing the 🟦, a series of advertisements directed by
Derek Cianfrance
will highlight scenarios inspired by real-life antisemitic activity the Jewish community currently faces, such as the fact that nearly 70% of Jewish Americans faced antisemitic hate online last year.
[6]
While many Jews will be able to easily relate to the everyday scenarios in the spots, they were shot and scripted to especially humanize and contextualize antisemitism for non-Jewish audiences and feature the role non-Jews can play to #StandUpToJewishHate.
"Our Foundation has tracked a steady rise in antisemitic rhetoric on social media since 2020, with an increase of 14 percent in the past year," said Matthew Berger, Executive Director of the Foundation to Combat Antisemitism. "We hope this campaign educates and empowers all Americans to speak out against antisemitism when they see it, either online or in their communities, and #StandUpToJewishHate."
People can #StandUpToJewishHate in a number of ways:
1. Post and share 🟦 – an emoji already available on most smartphones – as a hashtag across social media alongside a message of support for the Jewish community and commitment to stand up to Jewish hate.
2. Activate your network by making them aware of the #StandUpToJewishHate campaign and how they can use 🟦 as a powerful symbol of solidarity with the Jewish community.
3. Tell your story to followers on social media, describing an instance where you've either encountered antisemitism and how it affected you or witnessed someone standing up against hatred towards Jews.
4. Visit
StandUpToJewishHate.org
and subscribe to the Foundation's "From the Command Center" e-newsletter to keep up to date on how antisemitism is spreading online, learn ways to identify and report it, and find helpful tools and resources around antisemitism.
5. Follow the #StandUpToJewishHate campaign at @StandUpToJewishHate on Instagram, Facebook, and TikTok to keep up-to-date with 🟦 and learn more about antisemitism.
6. Report antisemitism immediately when you see it, and if it is an emergency, dial 911. You can learn more about how best to report antisemitism by visiting
StandUpToJewishHate.org
.
FCAS partnered with creative agency Wunderman Thompson, media agency Mindshare (including their content unit Content+), PR agency Weber Shandwick, and influencer agency Noun for #StandUpToJewishHate.
###
About The Foundation to Combat Antisemitism
Robert K. Kraft founded the Foundation to Combat Antisemitism in 2019 to help address the rising hate against Jews in the United States and the existential threat it poses to Jewish people. The Foundation is focused on winning the hearts and minds of non-Jews through powerful, positive messaging and partnerships, motivating and equipping them to be defenders and upstanders for Jews as they continue to face antisemitism. FCAS' work includes understanding and responding to antisemitic messages and hate speech posted online and sharing the story of the Jewish people and the threats they face today to drive awareness and solidarity amongst all audiences, especially non-Jews.
Different from historical strategies to fight antisemitism, The Foundation and Kraft Family use innovative approaches to analyze and respond to the new reality of antisemitism and hate against Jewish people. The Foundation's key areas of focus include: raising awareness of antisemitism, monitoring and analyzing trends in antisemitism and hate on social media, engaging individuals to build familiarity, empathy and understanding toward Jews, and celebrating Jewish identity.
Media Contact
Sherman Fabes:
sfabes@webershandwick.com
Anisha Chakrabarti:
anishac@fcas.org
[1]
"Jewish Americans in 2020," Pew Research Center, May 21, 2021, https://www.pewresearch.org/religion/2021/05/11/the-size-of-the-u-s-jewish-population/
[2]
"2020 FBI Hate Crimes Statistics," The United States Department of Justice, February 21, 2023, https://www.justice.gov/crs/highlights/2020-hate-crimes-statistics
[3]
"Wunderman Thompson Bespoke SONAR Quantitative Study," March 2022
[4]
"Antisemitic Attitudes in America: Topline Findings," Anti-Defamation League, January 12, 2023, https://www.adl.org/resources/report/antisemitic-attitudes-america-topline-findings
[5]
"Command Center," The Foundation to Combat Antisemitism, 2022
[6]
"The State of Antisemitism in America 2022: AJC's Survey of American Jews," American Jewish Committee, 2022, https://www.ajc.org/AntisemitismReport2022/AmericanJews
Discuss This Article