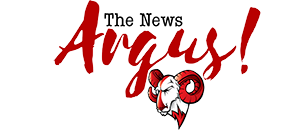 Post Classifieds
Sage Corps Study Abroad Captures the Essence of Entrepreneurship
Posted: November 6, 2018
November 6, 2018 — In today's global economy, employers seek and prefer a globally-trained workforce, however approximately 99 percent of college grads have no global work experience, according to Matt Meltzer, founder and CEO of Sage Corps. So how do businesses looking to attract and retain global-minded employees find them right off the platform of a graduation podium? Meltzer created an initiative called Sage Corps in 2013 – a global entrepreneurship program for college students – that embeds students into seed stage startup teams for their mutual benefit as they live, work and study abroad (students earn academic credit) while offering an innovative source of talent in the workforce.
Sage Corps sets itself apart from traditional study abroad programs by offering highly competitive program focused on quality not quantity, an internship with global startups in countries around the world in younger startup communities offering incredible opportunities to make impactful contributions to the host companies.
Sage Corps, which has now grown to 500+ alumni since 2013, works with technology startups in thirteen cities across the world (including Santiago, Chile; Hong Kong; Mexico City and Dublin), which use tech in some form, whether it be an e-commerce site, an AI/Robotics company or a travel excursion company. Meltzer wanted to fill the gap by giving students opportunities to gain
meaningful
international experience, bring talent to foreign startups and start building professional connections that can make a difference after graduation.
Students interested in interning abroad through Sage Corps come from all majors (technical and non-technical liberal arts students are all encouraged to apply) and diverse backgrounds and undergo a very selective application process so that the best candidates for this unique global entrepreneurship program will have the chance to, as Meltzer describes, "parachute into a foreign country, experience a rigorous professional and cultural experience building a company, and return with a robust professional network." Past students in the program attend a diverse range of universities across the country, including large public universities such as UT Austin, University of Michigan, and UC Berkeley, private universities such as Vanderbilt, Cornell, and Emory, and smaller liberal arts colleges such as Amherst, Williams, and Pomona.
Sage Corps offers impactful work and more robust services: housing, medical insurance, weekly professional networking and social events, an online curriculum (builds hard skills), academic credit, and a powerful alumni program to help students get full time jobs – alums currently work at top organizations such as Google, Nike, McKinsey, Facebook, and of course startups.
For more information on Sage Corp visit:
www.SageCorps.com
Media Contact:
Cindy Tanenbaum
Cindy Tanenbaum PR Inc.
Cindytanenbaumpr@gmail.com
917-538-1259
Discuss This Article