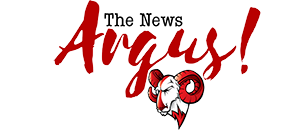 Post Classifieds
Michael Eric Dyson to address more than 1,000 graduates
By Bianca Pender
On May 1, 2012
Michael Eric Dyson

More than 1,000 Winston-Salem State undergraduate and graduate students are expected to walk across the stage during the 2012 commencement ceremony at the Lawrence Joel Veterans Memorial Coliseum May 12.
Michael Eric Dyson, a well-known author, radio show host will be the commencement speaker.
Dyson is also a professor of sociology at Georgetown University.
Dyson has been named one of the 40 most inspiring African Americans by Essence magazine and one of the 150 most powerful African Americans by Ebony magazine.
Dyson will receive an honorary degree Doctor of Humane Letters on the recommendation of Chancellor Donald J. Reaves.
This year marks Reaves' fifth WSSU commencement as chancellor.
"Time has really passed quickly, and I am very pleased about my five years at WSSU," Reaves said in an email interviews.
"We have made a tremendous amount of progress towards our academic goals, and I look forward with enthusiasm to next year. "
Reaves said graduation rates are measured in four-to-six-year time periods.
"Graduation rates are longer term measures, usually taken at four and six years. So it's too soon to look at six years," he said.
"We have seen an almost 4 percentage increase in the four-year rate, which in 2006 stood at 14 percent."
Nigel Alston, executive director for Marketing, Alumni and Community Relations said he is excited about the possibilities for graduates as they depart to serve.
"I am equally looking forward to the dynamic, thought-provoking speaker Michael Eric Dyson," Alston said.
"Graduation is one of those memorable moments and I know Dyson's message will linger long after the day is over."
SGA president Austin Grier, who will deliver the welcome at the ceremony, said it is good to see students work hard for their degree and to be able to share this milestone with family and friends.
"I am excited about students getting to embark on life after Winston-Salem State," Grier said.
During the ceremony, Judge Joseph D. Johnson will receive the honorary degree of Doctor of Laws.
Retiring after 40 years of service at WSSU, Merdis J. McCarter will also receive an honorary degree. McCarter is the senior associate provost for Academic Affairs.
Get Top Stories Delivered Weekly
More thenewsargus News Articles
Recent thenewsargus News Articles
Discuss This Article