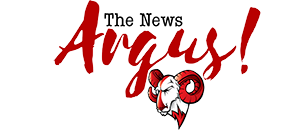 Post Classifieds
WSSU awarded $200K grant to research wellness coaching
By Maurika Smutherman
On December 4, 2013
A $200,000 grant has been awarded to the department of human performance and sport sciences to fund research involving the impact of wellness coaching on reducing obesity. The grant was endowed by the Centers for Medicare and Medicaid Services.
Shawn Ricks is the primary investigator for the two-year study.
She said experiences such as her grandmother's obesity-related illness and subsequent death and her father's quadruple bypass surgery when he was 42 - were her motivation to explore obesity prevention.
"In a more global context, as an African-American woman I am concerned about preventing obesity in other African- American women," she said.
The study, "The Coach Approach to Obesity Prevention," will focus on Black women between ages 30 to 65.
According to the Office of Minority Health, Black women have the highest rates of being overweight or obese compared to other groups in the United States and about four out of five Black women are overweight or obese.
Ricks said her research has three main goals: assessing the effectiveness of a wellness-coaching obesity intervention on psychosocial wellbeing, obesity health risks and lifestyle behaviors; assessing program effectiveness evaluations; and developing a plan to disseminate research results to policy makers.
To get the research started, Ricks collaborated with physical education professor and project coordinator Marian Anderson-Booker, professor and consultant Cynthia Williams Brown and Vanessa Hood, associate director of university recreation.
"We have also involved a few Chancellor's Scholars to assist," Ricks said.
The study will offer a 16-week intervention program, providing personal-wellness coaching, free weekly exercise classes, free health screenings and a stipend upon completion.
"It makes the person being coached feel that they are important enough to have positive results from working out and an improved image of themselves," Hood said.
The project's partnerships include Novant Health, the Maya Angelou Center for Women's Health and Wellness of Forsyth Medical Center and Goler Memorial AME Zion Church.
"I am hopeful that as the result of this study we can provide useful data that will assist African-American women in connecting their mental health with their physical health, with the long-term goals of seeing a reduction in obesity in African-Americans," Ricks said.
Get Top Stories Delivered Weekly
More thenewsargus News Articles
Recent thenewsargus News Articles
Discuss This Article