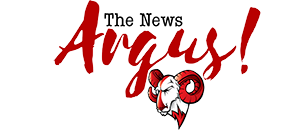 Post Classifieds
Hill Hall renovations make way for new Student Success Center
By Bianca Pender
On March 26, 2012
Hill Hall. Photo by Brandon Coley
After seven years of being vacant, Hill Hall will be renovated and will become Winston-Salem State's new Student Success Center.
Hill Hall, built in 1965, was formerly used as the science building. It was shut down due to issues with asbestos.
"The building, as all old buildings, had asbestos," said Nasser Massry, University engineer and project manager.
"The building was cleared of it in the past two years and to get rid of anything else that was harmful."
The Student Success Center will be a "one-stop-shop" where all students can utilize services such as International Programs, Career Services, a reading and writing center and academic advising.
Student Affairs and students who were a part of the Student Government Association participated in a forum discussing needed improvements.
The decision was made to create the center because the University needed a place to have different departments in one building and in a central location.
"We began with a master planning process and looked at the strategic plan to identify the needs of students," said Carolynn Berry, associate provost for Planning, Assessment and Research.
The plan derived from WSSU's strategic plan's goal of having supportive academic facilities with effective resources.
"Student success was the main priority," Berry said.
All student services in the Hauser Building will be moved to Hill Hall.
"We really have a nice model in University College but it's too small,' Berry said.
The Center will have a computer lab, café and lecture auditorium. The design of the center will feature conference and meeting rooms and technology for video conferences.
Meeting rooms will be available to students to work on group projects.
"What was a classroom is going to be structured so that it's a flexible space so that you could teach a class," Berry said.
The lecture auditorium will also be used for presentations and guest speakers.
The center will have lounge spaces with moveable furniture.
The building will become energy and water efficient and environmentally friendly.
"We are looking to use solar energy in the building," Massry said.
Trae Cotton, vice chancellor of Student Affairs said the Student Success Center will be a good counterpoint to the new Student Activities Center.
"We are truly creating space on campus to address all aspects of a student's life," Cotton said.
"Through these new facilities we will truly help prepare our students to be global citizens and outstanding alumni."
Get Top Stories Delivered Weekly
More thenewsargus News Articles
Recent thenewsargus News Articles
Discuss This Article