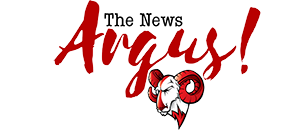 Post Classifieds
Study says: U.S. Blacks largest group needing organ transplants
By Maurika Smutherman
On May 8, 2013
DANIEL BRASWELL, Editor in Chief
Black people make up the largest group of minorities in need of organ transplants. With more than 1,000 people on the waiting list, 29 percent are Black.
The number of Black organ donors has increased over time. There were 1,368 Black donors in 2012 compared to just 513 in 1992. However, the number is relatively low compared to the demand for transplants among Blacks.
"I found out that a lot of African Americans were not becoming organ donors, and this was hindering the disproportionately large number of those in need of organ transplants," said Amber Edwards, a junior psychology major from Charlotte.
She began researching organ donation in Black communities across the country last summer with the help of her adviser and psychology professor, Naomi Halls-Byers.
"She came to me about it [the study] after we talked about her doing an independent-study class," Halls-Byers said.
"I'm a social psychologist, so I wanted to help her explore the attitudes and behaviors behind the decision to become an organ donor," she said.
Halls-Byers said they discussed issues Black people may have with becoming organ donors such as religion and the media.
"After looking at the data that I already had, I found out most students didn't want to become donors because of the media," Edwards said.
"A lot of Black people have religious beliefs that they should be buried with all of their organs," she said.
Edwards said organ donation is tricky because donors and recipients have to have matching blood and tissue types among other things.
According to the Department of Health and Human Services, all individuals waiting for organ transplants will have a better chance of receiving them if there are large numbers of donors from their racial or ethnic background.
This is because blood and tissue types are more likely to be compatible among people of the same race or ethnicity.
Unfortunately for Blacks, the Office of Minority Health reports that the number of organ transplants performed on Blacks in 2012 was 14 percent of the number of Blacks waiting for a transplant.
Contrarily, the number of transplants performed on Whites was 27 percent of the number waiting.
Blacks are three times more likely than Whites to suffer from end-stage kidney disease, which is often the result of high blood pressure, a common condition among Blacks.
"If we increase the rate of Black organ donors then more lives will be saved," Edwards said.
She took an online course prior to starting her research to become certified in research ethics and morals.
"Back in the day, they did a lot of research that was actually causing harm to the participants.
"So we had to learn about what not to do when conducting research and recruiting for the safety of the participants," she said.
"We want to get the data, but we don't want to hurt anyone in the process."
Edwards said she began conducting surveys at Winston-Salem State to explore the number of Black students that are organ donors as well as raise awareness about organ donation among young Blacks.
"More than 50 percent [of the participants] said they were already organ donors," Edwards said.
"And the people that weren't already donors, about 30 percent, said they were going to get it done."
Quinton Benson, a junior information technology major from Spartanburg, S.C. was one of the survey participants that decided to become a donor.
"I wasn't one [a donor] before I took the survey, but it definitely made me want to become one," Benson said.
Edwards said she wants to expand her research."I would love to have a forum on campus where students could talk about organ donation and become educated about a life-saving process."
Get Top Stories Delivered Weekly
More thenewsargus News Articles
Recent thenewsargus News Articles
Discuss This Article