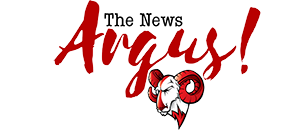 Post Classifieds
Clery'fication: Part 2 of Q&A
By Victoria Staples
On December 5, 2011
The News Argus [Nov. 15 issue] published an interview with Patricia Norris, Winston-Salem State Chief of Police for clarification about the Clery Act, former Crime Blotter, now the WSSU Incident Reports, access to them, and other related issues.
What follows is the second part of a two-part interview.
The News Argus: The executive director of the Student Press Law Center says that a public university's community is entitled to all of the information that any police department produces under the N.C. Public Records Law.
Chief Norris: It is just a matter of the reporters bringing us the numbers that they need.
The News Argus: In the Oct. 11 issue, we spoke with Chancellor Reaves and one of the things that he said was he would like to see The News Argus write more about crime on campus because it's important to him. What can we do to provide more of those crime reports within The News Argus?
Chief Norris: You can write a story about how important it is [for students] to report crime.
The News Argus: Have the new security gates and the procedures assisted in lowering the crime rates?
Chief Norris: My goal is to put in additional ones [gates] in as funds are available, but I really would like to make the entire campus secure, with people having only one entrance into the campus at night. We have gotten information that there have been some criminal activity taking place over by Wilson [Hall] and we have made several arrests in that area based on that information.
The News Argus: What type of crimes would deem qualified to be turned into the actual judicial system?
Chief Norris: The goal here at the University is to educate young men and women without necessarily having them end up with a criminal history so that they are able to make use of their education after they graduate as opposed to putting them into the actual criminal system.
This content has been edited for style, clarity, and length.
Get Top Stories Delivered Weekly
More thenewsargus News Articles
Recent thenewsargus News Articles
Discuss This Article