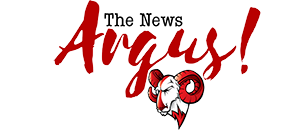 Post Classifieds
Fines to be enforced for vandalism in Gleason
By Natalie Davis
On December 9, 2010
Osman said that no one has been accused. This is from the story. He has not accused anyone at this point. Hopefully they are able to retrieve the camera. It is a shame when one student will do something so childish when they have full access to that type of equipment without being a theif. Earlier students would have jumped at the opportunity to have access to those types of cameras. Don't mess up a golden opportunity for other thriving students. Anonymous #comment 2

Natalie Davis
Non-traditional Gleason–Hairston Terrace's coed residents will be issued a $15 fine next semester for multiple events of vandalism this semester.
Vandalism has been occurring in the Hall since August.
The fine will be included with the regular school charges on all current GHT residents' bills next semester.
Infractions include improper trash disposal; petty vandalism; damaged suite doors; alcohol bottles and cans; petty thievery; and urine in the elevators.
Latanya Miller, the GHT director, said she will issue a fine to each person occupying the dorm this semester.
Miller sent an e-mail to residents Oct. 18 that said the residents fail to realize that they are adults.
"Adults are held accountable for their actions and must face the consequences for their actions," Miller said.
"The vandalism and littering is becoming a bit ridiculous."
The e-mail described how people had removed and broken exit signs, destroyed bulletin boards, removed and cracked light covers and been caught with alcohol paraphernalia.
Miller said that the residents must be fined to assist in paying for repairing. She said that since the fine has been issued, vandalism has occurred less but has not stopped.
Miller said that all resident hall fines are dependent on GHT residents, and encourages them to cooperate in preventing any further damages to the hall.
Miller said she has requested more security cameras to assist in identifying those responsible.
Hoping to deter students from any malicious or illegal behavior, Miller said she has assigned her resident assistants to extra hallway walks.
"All the other non-traditional halls have not experienced a significant increase in the destruction of University property," Cassandra Bradley said.
"The traditional halls experience very little vandalism. Our biggest issues are residents not taking their trash to the proper receptacle and residents contaminating the recycle bins with trash." Bradley is the assistant director of Housing and Residence Life.
Duane Ward, the GHT maintenance supervisor said that the housekeeping and maintenance staff keep the dorm up to code both health and safety wise and must respond to every maintenance call quickly and properly. He said that sometimes maintenance receives a second call a mere 24 hours after originally repairing the issue.
Ward said that the constant repairing of the same problems regularly is upsetting the morale of his employees.
"You come in here [dorm rooms] and fix something. The next day you come in and it's broken again. That takes a toll on you," Ward said.
"And this is not a 'stand alone' issue; it's sometimes everyday this is happening."
Both Ward and Miller said that the main issue with the vandalism is the unwillingness of students to alert staff after witnessing incidents such as the improper disposal of trash or destruction of school property.
Get Top Stories Delivered Weekly
More thenewsargus News Articles
Recent thenewsargus News Articles
Discuss This Article