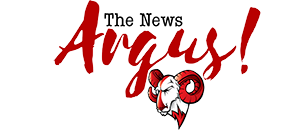 Post Classifieds
The Campus Incident Report- 9/11
By Da'yona Mclean
On September 11, 2013
Photo courtesy of deadline.com. deadline.com
Monday, Aug. 19
Resist, Obstruct and Delay
At 11:21 p.m., campus police attempted to make a traffic stop for an expired license plate on a vehicle at the intersection of Reynolds Park Road and Martin Luther King Jr. Drive. The female student gave campus police a hard time and was arrested for resisting. The expired license plate was removed from the vehicle and turned in to the DMV. The driver was given a court date and released under a $500 unsecured bond. The case is closed.
Disturbing the Peace
At 5:18 p.m., campus police received a call in reference to a disturbance taking place at Bowman Gray Fieldhouse. Campus police spoke with the coach who said they had dismissed a student from the football team, and the student came into the office being loud and disruptive and refused to leave. Campus police escorted the student outside the building and advised him not to return to the field house or make contact with the coach. The case is closed.
Friday, Aug. 23
Larceny
At 2:36 p.m., campus police received a report from a female student about a stolen wallet. The student said she noticed her wallet missing when she left the cafeteria. The student said she retraced her steps to the bookstore and in the cafeteria lobby but was unable to locate the wallet. The student's mother informed her daughter someone used her card at a local gas station on Martin Luther King Jr. Drive. The case is closed.
Sunday, Aug. 25
Driving While Impaired
At 3:58 a.m., campus police was dispatched to Lot W to meet with two WSPD officers who reported conducting a traffic stop on a vehicle driven by two students. Campus police said the male driver had been traveling at a high speed and failed to stop the vehicle. WSPD officers reported smelling an alcohol odor emanating from the driver. The student was given a Breathalyzer and his alcohol content was above the legal limit, so the student was charged with a DWI. The case is closed.
Monday, Aug. 26
Possession of Marijuana
At 12:39 a.m., campus police patrolling Cromartie Street smelled a strong odor of marijuana coming from the steps located by the old practice field. Campus police noticed three male students sitting at the bottom of the steps. One of the male students was seen holding a blunt in his hand. The other two male students admitted to smoking the blunt ,and all individuals were issued Campus Appearance tickets and sent to Judicial Affairs. The case is closed.
Source: WSSU Department of Police and Public Safety
Compiled by Da'yona Mclean
Get Top Stories Delivered Weekly
More thenewsargus News Articles
Recent thenewsargus News Articles
Discuss This Article