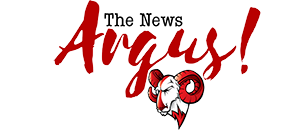 Post Classifieds
N.C. General Assembly approves Bowman Gray purchase
By Matt Parmesano
On September 11, 2013
Rams in the Bowman Gray Stadium
pAfter more than two years of planning and several months of negotiations, Winston-Salem State is one step closer to owning Bowman Gray Stadium.
The North Carolina General Assembly voted 102-10 on July 25 to pass the legislation allowing WSSU to borrow the money to purchase the stadium and the surrounding 94 acres. The next step is for the State Property Office to negotiate a sale price and terms of the sale with the City of Winston-Salem.
The deal is expected to be for $7.1 million. After an agreement is reached, the transaction must be approved by the North Carolina Council of State. School officials are hoping to have everything completed by the end of this year.
WSSU plans to use the land for expansion and will continue to play football games at the stadium. Winston-Salem Speedway Inc. will continue to hold NASCAR races there.
Chancellor Donald Reaves issued a public statement shortly after hearing about the vote.
"That we are pleased with the outcome of the vote in the North Carolina General Assembly regarding the University's purchase of Bowman Gray Stadium is an understatement," he said.
"This property is crucial to the future growth and development of Winston-Salem State University."
Reaves also thanked the people who supported WSSU through the negotiations.
"We are also tremendously thankful for the support that we have received from so many friends of the University over the last two years," he said.
Football players and coaches are excited about the stadium being bought.
Wide Receivers Coach Duane Taylor commented on what Bowman Gray Stadium will mean to WSSU and the football program.
"Hopefully it will generate a little more revenue for the school," he said.
"We want to put up a few more banners and add a little more red and white to the stadium. Knowing that the stadium is now ours will create a whole lot more school pride and urge the community to come out and support a great football team, athletic program and university."
Get Top Stories Delivered Weekly
More thenewsargus News Articles
Recent thenewsargus News Articles
Discuss This Article