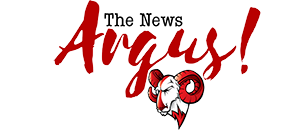 Post Classifieds
Student starts program to promote discounts at local eateries
By Katrina Robinson
On April 23, 2014
If you're a student, staff member or even alumni of Winston-Salem State, hold on before you pay full price for your next meal.
Senior exercise science major from Greensboro Chinaemeze Okoro teamed up with business services to develop Ram Connect.
Ram Connect will allow the WSSU community to dine in various restaurants in the Winston-Salem area for a dis­counted price.
Restaurant owners will be able to purchase advertise­ment space on Ram Connect's website, which will provide a visual aid for the WSSU com­munity to the participating restaurants.
When a WSSU commuter goes to a participating restau­rant, they would only need to show their Ram card to receive the discount.
The discount price is to the discretion of the participating restaurant.
According to Okoro, Ram Connect should be available during the summer or the beginning of fall semester.
Okoro said that a lot of restaurants said yes to his proposal.
No restaurants are actively participating yet.
Okoro said that since this is a big commuter school, he wants the restaurants to be in surrounding areas as well as the Winston-Salem com­munity.
"Obviously I want the res­taurants closest to the school," he said, "but a lot of students travel from Kernersville, High Point and Greensboro, so I would love to get them on board."
Assistant vice chancellor of business services Donald Pearsall said that he assisted Okoro by giving him profes­sional advice.
According to the University's website, busi­ness service operates all ser­vices offered to students in a convenient economical and self-sufficient manner within a properly approved budget. WSSU auxiliaries are a com­bination of university oper­ated and contractor managed entities that receive no state appropriations.
"We're constantly explor­ing new ways to expand our contacts," he said. "So when the gentleman approached me I thought that he made some good points."
Pearsall said that this is dif­ferent from other discounts provided for the student body because businesses will be purchasing advertising space.
"It's a lot of hard work," he said, "but if he feels that he can have it done by the sum­mer than I think he can do it if he works hard enough."
Associate Vice Chancellor for Financial Planning and Budget Randy Mills said that he was impressed when he was approached about the idea.
"Contractually we do not have any restaurants yet," he said, "but I really like the idea. We will help him any way we can."
Okoro said that he wants the money to go to work study and to finance scholar­ships.
"Everyone should be awarded the chance to go to a restaurant and have a good time," he said. "I feel that this would be a blessing to every­body."
Okoro came up with the idea two years ago. He is a dual enrolled student at Wake Forest and would show his Wake Forest ID to get dis­counts at restaurants. They would not accept his Ram Card.
"I feel that Winston-Salem State is a big part of the Winston-Salem community and should be recognized as such," he said.
Brett Apter is the presi­dent and founder of mySavu.
Apter, along with colleague and vice president, Ben Comer, created mySavu dur­ing Apter's sophomore year, which was eight years ago.
MySavu is a website that advertises Winston-Salem businesses and services to students as well as their par­ents. Window on Wake Forest called it "The Yellow Pages" for student discounts.
"Essentially on mySavu businesses can advertise on our website and the students can go online and see the establishment that will pro­vide their discounts," said Apter.
Okoro said that he does not wish to compete with the food services at the University.
"I wouldn't get a discount at a Subway or Popeye's at another location," he said.
Get Top Stories Delivered Weekly
More thenewsargus News Articles
Recent thenewsargus News Articles
Discuss This Article