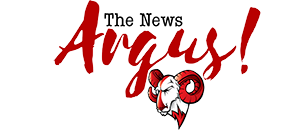 Post Classifieds
Campus Incident Report- 4/23
By Katrina Robinson
On April 23, 2014
Chelsea Burwell, Editor-in-Chief
Tuesday, April 8
Drunk and Disruptive
At 11:27 p.m., a female student reported a suspicious person knocking on her door in Foundation Heights. When police arrived, the female student identified the male sus­pect. Campus police said the suspect had a strong odor of alcohol on his breath. The RA was able to identify him as a student. When police drove him to the magistrate, the male student was shouting and yelling profani­ties. He was placed on a $500 bond. The case was referred to Judicial Affairs.
Wednesday, April 9
Assault on a Female
At 1:43 a.m., a former male student got into an argument with a female student in Wilson Hall. The male threw food and paper at the female student and she pushed him. According to the residence hall security officer, the male put the female student in a headlock and continually punched her in the face. When campus police arrived, the female student refused to press charges. She said that the male only pushed her. He was issued a trespassing form. The case is closed.
Wednesday, April 9
Disturbing the Peace
At 4:15 p.m., campus police received a call that a white male was screaming profani­ties in Kennedy Dining Hall. When campus police arrived, he identified himself as a student and said he was upset over a city citation. The case is closed.
Thursday, April 10
Suspicious Person
At 1:56 a.m., an unidentified caller reported seeing a suspicious light skinned or white male wearing a black vest, blue bandana, overalls and black boots on Martin Luther King Drive. The caller said that the male was seen placing what looked to be a shotgun in his boot. The caller refused to be identified. The Winston-Salem Police Department and campus police launched a full search for the subject but were unable to locate him. Sever­al attempts were made to contact the caller, but they were unreachable. There were no other reports of the suspicious person. The case is under further investigation.
Wednesday, April 16
Resist, Delay, Obstruct
At 3:06 p.m., an officer observed two stu­dents, male and female, sitting in a vehicle in Lot W. The officer approached the vehicle and asked the female driver to let down her window twice. The third time he asked, she obliged; the officer then asked for her license and student identification. When the officer went behind the vehicle to get her license plate number, she drove off. The officer located her at Wilson Hall, where the male student got out. The female student was then pulled over and searched by the officer. When being checked her for weapons, she accused the officer of touching her inap­propriately. A female officer took over the search; they found nothing. The female stu­dent was arrested and held on a $500 bond. The case was sent to Judicial Affairs.
Get Top Stories Delivered Weekly
More thenewsargus News Articles
Recent thenewsargus News Articles
Discuss This Article