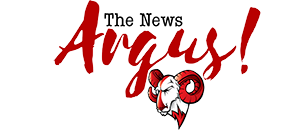 Post Classifieds
It's official: Final fall graduation Dec.17
By Jordan Howse
On December 3, 2010
Good story. I like your style and the way you describe the game. Keep it up just like the Rams will!. Anonymous #comment 2

JORDAN HOWSE
Winston-Salem State will end its six-year fall commencement tradition after 500 seniors toss their caps in Lawrence Joel Veterans Memorial Coliseum at 4 p.m. Dec. 17
Administration has decided to have one graduation each academic year.
"We met with students and worked with SGA to make this decision and there is not a strong sentiment on continuing fall commencements," Chancellor Donald Reaves said.
Christa Martin, a senior marketing major from Raleigh is graduating this month.
"December graduation is just as important as spring," Martin said.
"It's [December graduation] important to students, but the people that will be most upset of the cancellation will be the families of the students."
It costs $8,500 to rent Lawrence Joel for the graduation ceremony, and although commencement was canceled fall 2009 because of a snowstorm, the University still had to pay $7,983 in preparation costs.
The University spent $36,756 for spring 2010 commencement.
"It's not about the money. It's about the logistics and constraints of time," Reaves said.
"Final grades are due Dec.15 and commencement is the Dec.17. It's just not enough time."
An average of 480 students completes their coursework in the fall and approximately 800 students graduate in spring semesters. Spring graduations will have about 1,300 students.
"What we plan to do is invite everyone to come back for the spring graduations," Reaves said. "But we also need to move to more modern graduations where students get acknowledged in their colleges instead of the entire institution."
Clifford A. Jones, the pastor at Friendship Missionary Baptist Church in Charlotte, is the Fall 2010 commencement speaker.
Get Top Stories Delivered Weekly
More thenewsargus News Articles
Recent thenewsargus News Articles
Discuss This Article