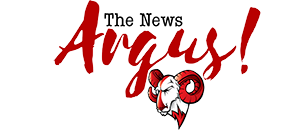 Post Classifieds
The Campus Incident Report- 10/9
By Da'yona Mclean
On October 9, 2013
NC education lottery should help end scholarship problems for state schools.
Thursday, Sept. 12
Phone Harassment
At 8:13 p.m., a female student filed a report for harassing text messages. She said she started getting messages from a chat group on a text message application, called
KIK
Messenger, by three individuals who made false accusations about her online. The student said she took screenshots of all the messages. The case is still open.
Sunday, Sept. 15
Public Intoxication
At 1:22 a.m., campus police received a report of someone suffering from alcohol poisoning at Brown Hall. Upon arrival campus police spoke with a security officer who said an intoxicated individual was sitting on the floor, non-responsive and shaking. The
male student was conscious and appeared to
be coherent when campus police arrived on
scene. The student appeared to be intoxicated by his slurred speech, trouble keeping his balance and red eyes. The student was referred to student affairs. The case is closed.
Vandalism
At 10:10 p.m., campus police responded to the Thompson Center concerning the back door which had been pulled from its hinges. Video footage revealed a possible suspect, a student, who was seen pulling the door off of the hinges and allowing a group of other students to pass through. The door was estimated at $500 dollars. The case is still open.
Get Top Stories Delivered Weekly
More thenewsargus News Articles
Recent thenewsargus News Articles
Discuss This Article