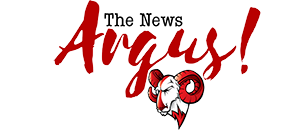 Post Classifieds
The Campus Incident Report- 3/26
By Katrina Robinson
On March 26, 2014
Momentage is a new way to capture moments. macobserver.com
Sunday, March 2 Rape
At 5:12 a.m., a female student alleged that a male student she knew raped her. The female student said that she and the male were fooling around in Foundation Heights when she told him that she didn't want to have sex. He ignored her and forced himself on her. There were no weapons involved. The case is being handled by the WSPD and is still pending.
Monday, March 3
Kidnapping/Assault
At 9:33 p.m., a female student reported that she got into a car with a male student with whom she filed a restraining order against. Instead of driving her to the shuttle lot, the male took her to his apartment where he assaulted her. After several hours, he drove her back to campus. The male student got out of the car at a nearby off-campus cafe when the female student escaped to her own vehicle. The male student returned and tried to stop her from leaving, which resulted in the female student crashing her vehicle into a tree. The case has been sent to Judicial Affairs. The case is closed.
Thursday, March 6 Trespassing
At 6:25 p.m., a female student in Rams
Commons 4 reported that a male student
refused to to leave her room. Police later found out that he had previously been charged with trespassing and told not to come back to campus. The case was sent to Judicial Affairs. The case is closed.
Tuesday, March 11 Indecent Exposure
At 9:15 a.m., a male staff member reported seeing a suspicious Black male on the first floor of the Thompson Center. The male had been going through various lockers in the locker room. When campus police arrived, the male was already gone. Police were able to locate and question the male confirming that he had not taken anything out of the locker room.They asked the male to leave; but were later informed that a staff member saw the male masturbating in the locker room. Police could not locate the subject. The case is closed.
Tuesday, March 18
Dating Violence/Assault
At 2:09 p.m., an officer met a female student in the parking dock of DJR. The student accused her ex-boyfriend of hitting her in the face and pushing her against the wall. The fight ensued because the male student refused to sign a paper that she wanted him to. When the male student threw it in the trash, witnesses say that she struck him in the face. The female student was escorted by police to the magistrate. Police issued a warrant for the male student for assault and he turned himself in. The case is closed.
Get Top Stories Delivered Weekly
More thenewsargus News Articles
Recent thenewsargus News Articles
Discuss This Article