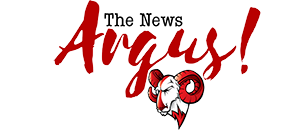 Post Classifieds
WSSU transitions to online grad applications
By Da'yona McLean
On November 13, 2013
Saving time and trees Winston-Salem State has transitioned to online graduation applications for the first time.
Students were notified Oct. 17 via email that if they planned to graduate May 2014 then they were required to submit online graduation applications through their Banner Rams online account.
According to the email students should consult with their academic advisers to ensure that they meet all degree requirements for the spring 2014 semester.
Andrial Nwaugha, Graduation Services manager said the Registrar made the final decision to put the applications online.
"It improves the process as well as makes it more convenient," she said.
"When we had to manually key the applications in we had to key the student's name, address and also manually key in the graduation application fee."
She said once students apply for graduation online the applications will manually show up in the Registrar's system.
The online application will be pre-loaded with students' degree program, full name and complete mailing address as found in Banner.
Students will now be in charge of verifying their owninformation.
Students are not required to have an academic pin to apply for graduation online although they are going through Banner.
She said having applications online also cuts down chances of error.
"We get them [paper applications] and sometimes you can't even read the handwriting. Sometimes they don't put a complete mailing address, you may have a street address but no city, zip or state," she said.
"Sometimes we get them with no name just the Banner ID number. So we don't know exactly what name they want printed on the diploma and it slows up the process."
There are fine prints to the online system. The online application is set only to accept applications for spring 2014 graduation; if students have any changes after they submit their applications or to the pre-loaded information in Banner they must contact the Office of the Registrar and the application is set only to allow students to apply Oct. 21-Nov. 19.
The application will be open 24 hours a day.
Andrea Wimbush, a senior justice studies major from Danville, Va. said she already submitted her graduation application online because the process was so simple.
"I mean you just click a button and you're done," Wimbush said.
Nwaugha said the clearance process is still the same.
She said the Registrar still goes through to see which requirements have or have not been satisfied.
"They'll [students] will receive notification once we complete the initial degree audit to let them know whether or not they will satisfy all the degree requirements."
Nwaugha said department chairs get an email every morning notifying them of the students who submitted applications.
She said if students need additional requirements for graduation, the Office will contact the students' department head first.
Get Top Stories Delivered Weekly
More thenewsargus News Articles
Recent thenewsargus News Articles
Discuss This Article