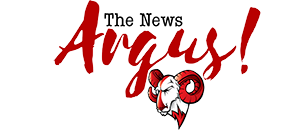 Post Classifieds
The Campus Incident Report- 2/26
By Katrina Robinson
On February 28, 2014
Freshman Denesha Jiles (right) hits her stride during the Wake Forest University Open, in an earlier competition. Garrett Garms
The Campus Incident Report is a concise summary of the up-to-date incidents that affect the Winston-Salem State campus and community. Incidents may lead to News Argus articles.
Tuesday Feb. 4
Larceny
A male student parked his car in the grass on Diggs Blvd. When he returned, he no­ticed that his 30-day tag was missing. He reported the theft to campus police. The case is still pending.
Thursday Feb. 6
Counterfeit Parking Decal
A traffic supervisor questioned two male students about a parking decal in Lot O. One of the male students admitted to allow­ing the other to copy his parking decal. The traffic supervisor then reported it to cam­pus police. They were referred to Judicial Affairs. The case is closed.
Friday Feb.14
Fighting
Two male students had a disagreement in Rams Commons 1 that ended in a physi­cal altercation. Both of the students had injuries. One of the male students reported the incident to the Forsyth County Police Department. Both were charged and given a court date. They were referred to Judicial Affairs. The case is closed.
Monday Feb.17
Vandalism
A golf cart used by housekeeping was left to charge behind Physical Plant Building. When a female employee returned to work the next day, the cart was gone. The cart was later found with damages estimated at $100. No suspects have been reported. The case is closed.
Saturday Feb. 22
Fighting
A fight broke out among three groups of people following the men's basketball game against Livingstone College in C.E. Gaines. At least six people were involved. According to the police report, there was no indication that students from Livingstone were involved. Police dispersed the crowd and used pepper spray. A female student was overcome by the pepper spray and was transported to Baptist Hospital. No one was arrested. The case is closed.
Tuesday Feb.25
Larceny
In Moore Hall one female student ac­cused another female student of stealing her headphones. When the incident was reported to campus police, they discovered that the student had an outstanding war­rant for larceny. The student was arrested by the Forsyth County Police Department and taken before a magistrate; a cash bond of $405 was set. Her court date is March 20. The case is closed.
Get Top Stories Delivered Weekly
More thenewsargus News Articles
Recent thenewsargus News Articles
Discuss This Article