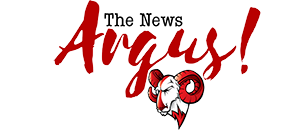 thenewsargus Storage
Go Store It - Winston Salem
Go Store It - Winston Salem
Winston-Salem, NC 27127
(877) 690-859
Facility Features
Fenced and lighted
Video cameras on site
Electronic gate access
Handcarts available
Moving supplies for sale
Email billing available
Accepts mail/packages for tenants
Rent due on 1st of each month
Auto-pay available
Insurance required
Homeowners/renters insurance accepted
Cash accepted
Checks accepted
Credit cards accepted (Visa, Mastercard, AMEX, Discover)
Allow 18-wheeler dropoff
Has 18-wheeler alleys
10% military discount (active-duty, reserves)
10% senior discount
Office Hours
Sun: Closed
Mon: 10:00 AM - 6:00 PM
Tue: 10:00 AM - 6:00 PM
Wed: 10:00 AM - 6:00 PM
Thu: 10:00 AM - 6:00 PM
Fri: 10:00 AM - 6:00 PM
Sat: 8:00 AM - 2:00 PM
Access Hours
Sun: 6:00 AM - 10:00 PM
Mon: 6:00 AM - 10:00 PM
Tue: 6:00 AM - 10:00 PM
Wed: 6:00 AM - 10:00 PM
Thu: 6:00 AM - 10:00 PM
Fri: 6:00 AM - 10:00 PM
Sat: 6:00 AM - 10:00 PM
2717 Hope Church Road
About Go Store It - Winston Salem
Reserve a Storage Unit for FREE
- Lock in this rate, no credit card required
- No obligation, rentals are month to month
5' x 5' Unit

- Climate controlled

- Floor 1

- Interior

$49.00

per month
5' x 10' Unit

- Floor 1

- Drive up

- Outdoor access

$59.00

per month
5' x 10' Unit

- Climate controlled

- Floor 1

- Interior

$69.00

per month
10' x 5' Unit

- Climate controlled

- Floor 1

- Interior

$79.00

per month
7.5' x 10' Unit

- Floor 1

- Drive up

- Outdoor access

$54.00

per month
7.5' x 10' Unit

- Floor 1

- Drive up

- Outdoor access

$60.00

per month
7.5' x 10' Unit

- Climate controlled

- Floor 1

- Interior

$99.00

per month
10' x 10' Unit

- Climate controlled

- Floor 1

- Interior

$84.00

per month
10' x 10' Unit

- Climate controlled

- Floor 1

- Interior

$94.00

per month
10' x 10' Unit

- Climate controlled

- Floor 1

- Interior

$105.00

per month
10' x 15' Unit

- Floor 1

- Drive up

- Outdoor access

$129.00

per month
7.5' x 20' Unit

- Climate controlled

- Floor 1

- Interior

$134.00

per month
10' x 15' Unit

- Climate controlled

- Floor 1

- Interior

$134.00

per month
10' x 15' Unit

- Floor 1

- Drive up

- Outdoor access

$144.00

per month
10' x 15' Unit

- Climate controlled

- Floor 1

- Interior

$150.00

per month
7.5' x 20' Unit

- Climate controlled

- Floor 1

- Interior

$150.00

per month
15' x 10' Unit

- Climate controlled

- Floor 1

- Interior

$164.00

per month
7.5' x 20' Unit

- Climate controlled

- Floor 1

- Interior

$168.00

per month
10' x 15' Unit

- Climate controlled

- Floor 1

- Interior

$168.00

per month
15' x 10' Unit

- Climate controlled

- Floor 1

- Interior

$184.00

per month
20' x 10' Unit

- Floor 1

- Drive up

- Outdoor access

$199.00

per month
10' x 20' Unit

- Climate controlled

- Floor 1

- Interior

$209.00

per month
10' x 20' Unit

- Floor 1

- Drive up

- Outdoor access

$224.00

per month
20' x 10' Unit

- Climate controlled

- Floor 1

- Interior

$234.00

per month
10' x 20' Unit

- Floor 1

- Drive up

- Outdoor access

$251.00

per month
10' x 20' Unit

- Floor 1

- Drive up

- Outdoor access

$280.00

per month
20' x 20' Unit

- Floor 1

- Drive up

- Outdoor access

$319.00

per month
20' x 30' Unit

- Floor 1

- Drive up

- Outdoor access

$589.00

per month
Please enter all your information below to reserve this unit online for FREE.
No obligation to rent. Leasing this space is month-to-month, with no long term commitment. By clicking to reserve this unit, you agree to our Terms Of Service
More Self Storage Units In Winston-Salem
One Month 50% Off!
Reviews for Go Store It - Winston Salem
I reserved a unit online and it was easy. I called the office to see what I needed to bring in to set everything up. I spoke with Chris and he was very knowledgeable and very polite. I went in later that day to fill out paperwork and Chris was there and he walked me through everything. My first time renting storage so it was great to have someone that was patient and helpful. Would definitely recommend to family and friends.
- Tracy Powers, 02/14/2023
This place is very clean, price is the best for your money and Betty is very sweet and knowledgeable about the property. I would definitely recmend this storage.
- Samara Joseph, 05/29/2022
Employers & Housing Providers
Employers can list job opportunities for students
Post a Job
Housing Providers can list available housing
Post Housing
Your new password has been sent to your email!
You just missed it! This listing has been filled.
Post your own housing listing on Uloop and have students reach out to you!

Upload An Image
Please select an image to upload
Note: must be in .png, .gif or .jpg format
OR

Provide URL where image can be downloaded
Note: must be in .png, .gif or .jpg format