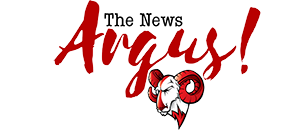 Post Classifieds
Mental Health Patients Reap Benefits of Psychoanalysis
on December 2, 2019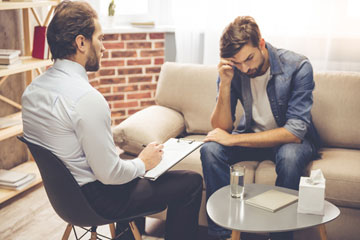 (
NewsUSA
)

- Psychoanalysis, often stereotyped in arts and literature as patients reclining on couches and talking about their mothers, is enjoying renewed scientific support. Studies have found that psychoanalytic therapies are evidence-based and lead to significant improvements in mental health conditions, including depression, anxiety, and post-traumatic stress.According to recent research, psychoanalytic therapies achieve lasting results by exploring underlying causes of one's mental health issues. This deeper exploration gets to the root of a person's symptoms and sets psychoanalysis apart from more superficial therapies that only treat symptoms. By looking closely at each person's life, psychoanalytic therapies help one feel more understood as a unique individual, improve personal relationships, relieve painful emotional symptoms, and change life-long ways of coping.This is not your father's psychoanalysis. In fact, in a 2019 survey conducted by PsychoanalysisNow, 400 psychoanalysts in the United States highlighted the realities of psychoanalysis and how it works. Almost all the professionals surveyed (96 percent) said they regularly conduct therapy either once or twice per week, which is feasible for most patients' schedules. The stereotype of lying on a couch during therapy is an option - but only if the patient chooses it for relaxation and comfort. Otherwise, patients and their analysts are seated facing each other in chairs. Roughly, 73 percent of analysts surveyed report that they also conduct therapy sessions remotely, via telephone or through Internet video connections."Psychoanalysis is often indicated when other less intensive therapies have failed to achieve the desired results," according to the website of the American Psychoanalytic Association."It truly offers something different and more comprehensive, and is a good place to turn when symptoms remain or behavioral or relationship patterns continue after one or two attempts at less intensive, shorter term psychotherapy."However, one's problem need not be too severe to benefit from psychoanalysis. Individuals struggling in the workplace, who have long-term relationship issues with family members, or who simply want a new perspective on their lives can benefit. Through psychoanalysis, one can unlock the past, inform the present, and expand the future to reach their full potential.Children and teens can also benefit as some psychoanalysts specialize in working with children in partnership with parents.For more information and to find a psychoanalyst near you, visit
apsa.org
.
Get Top Stories Delivered Weekly
Recent thenewsargus News Articles
Discuss This Article
MOST POPULAR THENEWSARGUS
GET TOP STORIES DELIVERED WEEKLY
RECENT THENEWSARGUS CLASSIFIEDS
HOUSING

JOBS

FOR SALE

TUTORS
Special announcement for News Argus readers: The
Louisville LASIK
experts at Bennet and Bloom Eye Centers perform vision correction surgery to help reduce dependence on glasses and contact lenses. If you have been considering LASIK eye surgery for a more active lifestyle call our Louisville eye care practice today.