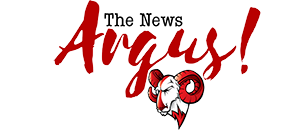 Post Classifieds
Sign Language Tutors in the Winston-Salem Area
Brittany G. - American Sign Language...
$30 / hour - HI! I am a licensed Sign Language...
Mary J. - English and...
$45 / hour - I have 30 years of experience...
Deborah B. - I am fluent in...
$40 / hour - I have a passion for the language and...
Special announcement for News Argus readers: The
Louisville LASIK
experts at Bennet and Bloom Eye Centers perform vision correction surgery to help reduce dependence on glasses and contact lenses. If you have been considering LASIK eye surgery for a more active lifestyle call our Louisville eye care practice today.
thenewsargus Sign Language Tutors
thenewsargus and Winston-Salem area tutors are available to assist thenewsargus students and students around Winston-Salem with tutoring in Accounting, ACT English, ACT Math and other high school, middle school, and college classes. Check out the Winston-Salem area tutors listed above, to find the tutor in Winston-Salem, that is right for your tutoring needs.