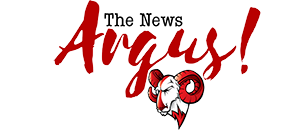 thenewsargus Storage
Life Storage - Winston-Salem - 5109 Robinhood Village Drive
Life Storage - Winston-Salem - 5109 Robinhood Village Drive
Winston-Salem, NC 27106
(877) 690-859
Facility Features
Elevator available
Video cameras on site
Email billing available
Auto-pay available
Insurance required
Cash accepted
Checks accepted
Credit cards accepted (Visa, Mastercard, AMEX, Discover)
Office Hours
Sun: Closed
Mon: 9:30 AM - 6:00 PM
Tue: 9:30 AM - 6:00 PM
Wed: 9:30 AM - 6:00 PM
Thu: 9:30 AM - 6:00 PM
Fri: 9:30 AM - 6:00 PM
Sat: 8:30 AM - 6:00 PM
Access Hours
Sun: 6:00 AM - 10:00 PM
Mon: 6:00 AM - 10:00 PM
Tue: 6:00 AM - 10:00 PM
Wed: 6:00 AM - 10:00 PM
Thu: 6:00 AM - 10:00 PM
Fri: 6:00 AM - 10:00 PM
Sat: 6:00 AM - 10:00 PM
5109 Robinhood Village Drive
About Life Storage - Winston-Salem - 5109 Robinhood Village Drive
Reserve a Storage Unit for FREE
- Lock in this rate, no credit card required
- No obligation, rentals are month to month
5' x 4' Unit

- Climate controlled

- 8 ft ceiling

- Roll up door

- Floor 3

- Interior

$51.00

per month
5' x 4' Unit

- Climate controlled

- 8 ft ceiling

- Roll up door

- Floor 2

- Interior

$54.00

per month
5' x 11' Unit

- Climate controlled

- 8 ft ceiling

- Roll up door

- Floor 2

- Interior

$90.00

per month
6' x 11' Unit

- Climate controlled

- 8 ft ceiling

- Roll up door

- Floor 2

- Interior

$108.00

per month
10' x 9' Unit

- Climate controlled

- 8 ft ceiling

- Roll up door

- Floor 3

- Interior

$93.00

per month
10' x 9' Unit

- Climate controlled

- 8 ft ceiling

- Roll up door

- Floor 2

- Interior

$105.00

per month
10' x 10' Unit

- Climate controlled

- 8 ft ceiling

- Roll up door

- Floor 2

- Interior

$114.00

per month
10' x 10' Unit

- Climate controlled

- 8 ft ceiling

- Roll up door

- Floor 3

- Interior

$114.00

per month
10' x 14' Unit

- Climate controlled

- 8 ft ceiling

- Roll up door

- Floor 3

- Interior

$142.00

per month
10' x 14' Unit

- Climate controlled

- 8 ft ceiling

- Roll up door

- Floor 2

- Interior

$142.00

per month
10' x 14' Unit

- Climate controlled

- 8 ft ceiling

- Roll up door

- Floor 1

- Interior

$201.00

per month
10' x 15' Unit

- Climate controlled

- 8 ft ceiling

- Roll up door

- Floor 2

- Interior

$159.00

per month
10' x 15' Unit

- Climate controlled

- 8 ft ceiling

- Roll up door

- Floor 3

- Interior

$159.00

per month
10' x 20' Unit

- Climate controlled

- 8 ft ceiling

- Roll up door

- Floor 1

- Interior

$308.00

per month
10' x 24' Unit

- Climate controlled

- 8 ft ceiling

- Roll up door

- Floor 3

- Interior

$322.00

per month
10' x 24' Unit

- Climate controlled

- 8 ft ceiling

- Roll up door

- Floor 2

- Interior

$338.00

per month
10' x 25' Unit

- Climate controlled

- 8 ft ceiling

- Roll up door

- Floor 1

- Interior

$380.00

per month
10' x 30' Unit

- Climate controlled

- 8 ft ceiling

- Roll up door

- Floor 1

- Interior

$441.00

per month
Please enter all your information below to reserve this unit online for FREE.
No obligation to rent. Leasing this space is month-to-month, with no long term commitment. By clicking to reserve this unit, you agree to our Terms Of Service
More Self Storage Units In Winston-Salem
$1.00 Second Month!
Reviews for Life Storage - Winston-Salem - 5109 Robinhood Village Drive
I was helped and my questions answered. Pleased with service.
- JOSHUA LANE, 02/24/2023
Virginia was very nice and easy to work with. This is the best experience I've had at any storage facility. great tour of the facility. Thank you.
- Carolyn H. Fulp, 02/15/2023
This facility is so clean and the staff was amazing!! We had originally reserved a unit that was too small and the staff member went right to work trying to find another unit and maintain the move in special that we got for reserving online. Definitely would recommend this facility to anyone looking.
- CHRISTINA C HEWLETT, 01/10/2023
Employers & Housing Providers
Employers can list job opportunities for students
Post a Job
Housing Providers can list available housing
Post Housing
Your new password has been sent to your email!
You just missed it! This listing has been filled.
Post your own housing listing on Uloop and have students reach out to you!

Upload An Image
Please select an image to upload
Note: must be in .png, .gif or .jpg format
OR

Provide URL where image can be downloaded
Note: must be in .png, .gif or .jpg format