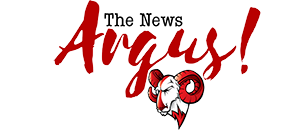 Post Classifieds
'Empire' vs 'Black-ish'
By Veniscia Jones,Social Media Assistant
On May 4, 2015
Primetime television in the past 10 years has been lack lustered when it comes to diversity among the casts. Reality shows like the "Love and Hip Hop" series, "Real Housewives of Atlanta" and "Basketball Wives" replaced Black sitcoms that once dominated our screens in the 1990s and early 2000s.
The hit TV show "Scandal" became the segue way for more diverse characters in prime TV leading to other projects like "How to Get Away with Murder," "Jane the Virgin," and "The Mindy Project." This year we were introduced to "Black-ish" and "Empire."
The sitcom "Black-ish," starring Anthony Anderson, Tracee Ellis-Ross, and Lawrence Fishburne debuted fall 2014. It is a single-camera comedy focusing on the Johnsons, an upper-middle class African-American family. The show has been compared to "Modern Family" because of its humor delivery. Anderson plays Andre Johnson Sr., a marketing executive. His wife, Rainbow, played by Ross, is a doctor. The Johnsons are raising their four kids while trying to remain "black" enough in a well-privileged,white-dominated setting.
"Black-ish" makes fun of everyday topics: interracial dating, nerds, in-laws, and jobs.
While Black-ish was the talk of the TV world in fall 2014, Empire quickly snagged the attention of viewers and has since broken records after its premiere January 2015.
"Empire" is a musical drama about a hip-hop entertainment company named Empire Entertainment. The company was founded by Lucious Lyons, played by Terrence Howard. The focus of the show is on the founder's family -- each member trying to gain control of Empire Entertainment. The show also stars entertainment veterans like Taraji P. Henson and many new faces like Malik Yoba.
The show sheds light on issues like homosexuality, Bipolar disorder and Amyotrophic Lateral Sclerosis (ALS).
Viewers determine what stays and what gets canceled. The pilot episode of "Black-ish" was strong with 11 million viewers, but those numbers slowly dwindled in ratings as the season declined to 6 million. However,"Empire" premiered with 9 million viewers and reached a record breaking 17 million for its finale.
The TV executives have not confirmed if "Black-ish" will return next season. "Empire" was renewed for a second season.
What makes "Empire" more popular than "Black-ish?"
"Black-ish" won five NAACP Awards and was nominated for a People's Choice Award. But the awards did not help the show's ratings.
The similarities to a certain show could play a role in why "Black-ish" fall from grace. A family with successful, hardworking parents and loveable but spoiled kids in an upper-middle class suburb. Tagline sound familiar? The Cosby Show.
"Empire" also has a familiar tagline that is run throughout the series. But the difference is Empire's tagline is not similar to a sitcom, but to Hip-Hop culture. A drug dealer turned rapper turned mogul is a popular lifestyle in today's society. The Shawn Carters (Jay-Z) and Andre Youngs (Dr. Dre) are considered some of entertainment's most successful men.
"Black-ish" also might not be as successful as the other shows because of female characters. "Scandal" has Olivia Pope, played by Kerry Washington and HTGAWM has Annalise Keating, played by Viola Davis. "Empire" introduced its viewers to sassy Cookie Lyon, played by Henson. Though the "Black-ish" cast is promoted as a family show, Andre (Anderson) is the face of "Black-ish" and each episode is seen through his perception. The same male perspective that has been detailed by many sitcoms before "Black-ish."
According to Per Nielsen's Social Guide's Twitter metrics, Empire now touts an average of 451,270 tweets per episode, besting "The Walking Dead's" average of 444,029. Since 2006, the time that the average person spent on social-networks has more than doubled. When people tweet or create memes for shows, that's free promotion. People want to know what's going on and what everyone is talking about.
Empire is the proof.
Get Top Stories Delivered Weekly
More thenewsargus News Articles
Recent thenewsargus News Articles
Discuss This Article