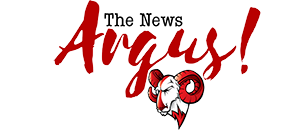 Post Classifieds
Need your Rx refilled?
By Jaquel Horne, Multimedia Producer
On May 4, 2015
Since November, students have convenience of a pharmacy in the A.H. Ray Health Center.
The health center was built in 2007 and included the pharmacy; however, it wasn't until the pharmacy received all of North Carolina's permits and registrations that it could be utilized.
"The vision that was set forth in 2007 and carried by the Division of Student Affairs for the health center has finally culminated in our pharmacy," said Wynne Brown, student health director.
The pharmacy is open from 8:30 a.m. - 4:30 p.m. Monday- Friday. Tara Kompare is the pharmacy director.
The hours of operation are subject to change based on Kompare's availability. She urges students to check the website for any changes. The website will be accessible through the Student Wellness Center page. For now, students have to call in their prescriptions until the site is ready.
Michael Isler, clinical services coordinator, said a pharmacy on campus will help students get their prescriptions in a timely manner. Students, mostly freshman, won't have to find a local pharmacy to have their prescriptions filled."
In addition to filling prescriptions, the pharmacy also provides over- the- counter medications, vitamins and one-on-one counseling with pharmacist.
"We want the clinic to be a one-stop shop for students," said Kompare. "The goal is to meet every student's need."
The pharmacy is "full-service" and will accept the Blue Cross Blue Shield Student Health Insurance Plan.
In an email correspondence, Beverly Irby, executive director of the University Wellness Center, said other insurance plans will be accepted soon.
"We want to be their [WSSU students] primary medical home," Kompare said.
"Here they can see the same provider, fill their prescriptions, and we can provide referrals as needed."
Not only does the pharmacy fill prescriptions prescribed by wellness center physicians, it also works to provide prescriptions from off-campus physicians.
"It has taken a village for this vision to become a reality," Brown said.
Students can call and check on their prescriptions at (336) 750-3366.
Get Top Stories Delivered Weekly
More thenewsargus News Articles
Recent thenewsargus News Articles
Discuss This Article