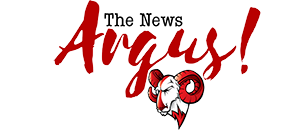 Post Classifieds
'Glory' to the 2015 Graduates
By Sheridan Watkins
On May 4, 2015
Friday morning, May 15: cap and gown time for the 2015 graduating class.
It is an exciting event for approximately 1,400 graduates and their loved ones that marks the end of one road and the beginning of another. It is a busy day for students, faculty, staff and administrators.
Nursing majors make up about 602 of the total graduates.
For the second year in a row, the ceremo
y will be at Bowman Gray Stadium and is scheduled to begin at 9:45 a.m.
In case of inclement weather, the commencement will be moved to Lawrence Joel Veteran Memorial Coliseum where previous WSSU commencements took place.
If there is need to relocate, Chancellor Elwood Robinson will send notifications by noon, May 13 via email, Facebook and RAM Assist.
The Stadium seats 20,000 about 5,000 more than LJVM Coliseum multi-purpose area.
"Overall, we were very pleased that we had little glitches [in the process of commencement] last year," said Letitia Wall, assistant provost for administration and planning
Wall said the traffic congestion is a concern.
Last year there was a traffic jam on South MLK Drive in front of the stadium which made parking difficult and caused some people to be stuck in their cars during the graduation ceremony.
This year, Wall said, WSSU has a solution to minimize traffic by opening the doors at 8 a.m.
Rapper Lonnie Lynn Jr. also known as "Common" is the commencement speaker. Born in 1972 in Chicago, he became the underground rapper Common, making his album debut with "Can I Borrow a Dollar?"
This year he won a Golden Globe and Academy Award for the song he wrote and performed with John Legend, "Glory." The song was featured in the film "Selma."
Wall said Common has been on the list of recommended speakers for many years but the relevance of his prominence is what pushed the University to book him for the 2015 graduation.
It cost $40,000 to secure Common. His fee is higher than what WSSU usually pays for commencement speakers, Wall said he is worth the extra money. Wall said his price was the most reasonable. Once contacted, some individuals set their price at $100,000 and asked for first-class flights.
Olivia Sedwick said this was the best time to get Common to speak to the graduating seniors. Sedwick is SGA president.
"We were lucky that we got Common," Sedwick said.
"He really has launched into a mode of being a superstar with his role in the movie Selma and it is a cultural significance to Winston-Salem State."
Sedwick is a graduating senior political science major from Indianapolis. She is a member of the commencement committee.
"Having spent four to five years here, this [graduation day] is a bittersweet occasion. Whether it was good or bad, we will always remember the experience we had here. I think we do not have any other choice but to do what our motto says [Enter to learn, Depart to Serve]," Sedwick said
Get Top Stories Delivered Weekly
More thenewsargus News Articles
Recent thenewsargus News Articles
Discuss This Article