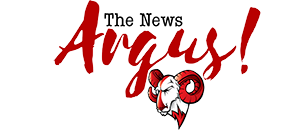 Post Classifieds
Withdraw, but no more than 4
By Matt Parmesano
On March 23, 2015
Caution students: do not go past four withdrawals.
In 2013, the UNC System Board of Governors met with the Faculty Assembly and amended the Fostering Undergraduate Student Success policies. Colleges and universities were told to adopt the policies by the fall 2014 semester. Among the amendments is a new policy which limits undergraduate students to four withdrawals during their collegiate careers. WSSU, like many other colleges and universities in the UNC System, did not have a specific number of courses a student was permitted to withdraw from.
A student is permitted to withdraw from a course after the drop-add period has ended and receive a "W" on his or her transcript. A "W" does not negatively or positively affect a student's GPA.
"The Faculty Assembly came together and looked at student retention and student success and found that there was an excessive number of course withdraws across the system," said Tracey Ford, UNC assistant vice president for academic and student success.
"They wanted to decrease those course withdrawals, so they recommended taps on the number of courses students could withdraw from," she said.
"In addition to that, there was a need to increase graduation rates and decrease the time to graduation and the number of students that ended up in the tuition surcharge because of all the course withdrawals. Overall, the impetus was to increase student success and decrease time to graduation."
Carolyn Berry, associate provost, was instrumental in the changes made to ensure WSSU's policies are consistent with the Fostering Undergraduate Student Success policies.
"When the Board of Governors gives you something like this [policy], they pretty much tell you to implement it on your campus," Berry said.
"We have policies for all these things, so it was really just a matter of amending our policies."
To make sure WSSU students do not withdraw from more than four courses, the University removed the option students had to withdraw from courses online. Now students are required to meet with an academic adviser or counselor and discuss whether to withdraw from a course.
Provost Brenda Allen said, "The policies brought more standardization across the system in terms of what schools were doing."
Allen said campus to campus, they noticed students were having very different experiences in regard to policies that were fundamental to every school.Some schools' policies were totally rigid, and some were overly flexible. So it was an opportunity to actually try to bring some standardization so that we didn't differ on those things."
Allen also said the policies will help students on financial aid.
"In some policies, if you're paying your own way, you can repeat courses as much as you want," Allen said.
"The policies will allow you, especially if you can pay for it, but federal laws on financial aid will only allow for the pay of a certain number of repeats," she said.
"There was a lot of conversation as we looked at the policies about making sure students on financial aid wouldn't be disadvantaged."
Private colleges and universities in North Carolina have their own policies on issues such as course withdrawal, which means students at these schools may not have a limit on the number of courses they can withdrawal from. UNC System's policies are also different from other states' system policies.
Berry and Allen said the course withdrawal policy potentially could give students at private institutions or institutions in states -- without a limit on course withdrawals -- an advantage over students within the UNC System.
Berry said students in other state systems or at private colleges and universities have more opportunities to withdraw from a course, retake the course and receive a higher grade. She said this is unfair to students in the UNC System because they likely will have to keep their first grade.
Allen said, "There is a sentiment among some people that students use withdrawals to avoid bad grades or as a way to not be responsible."
"But those of us who work with students know that withdrawals help not only in cases where a student becomes ill or has a death in the family, but sometimes -- especially for young people -- they just find themselves over their heads late in the semester and need a little help.
To some degree, the course withdrawal policy doesn't take into consideration that the majority of the population we serve is young people, and it's not very forgiving of that."
Get Top Stories Delivered Weekly
More thenewsargus News Articles
Recent thenewsargus News Articles
Discuss This Article