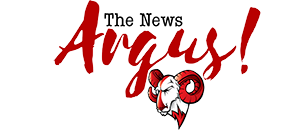 Post Classifieds
Crime Incident Report 2/23/2015
By Dysheada Reid, Managing/Online Editor
On February 23, 2015
Tuesday Feb. 3
Communicating Threats
At 3 a.m. a female student needed a campus police escort from Gleason-Hariston Terrace Hall to Martin-Schexnider Hall. She said she was afraid of her roommate because she threatened to kill her. The parents of the threatened student are in the process of pressing charges against the roommate. The case is pending.
Wednesday Feb. 4
Harassment by Phone
At 3:57 a.m. in Martin-Schexnider a female student told campus police that she was getting harassed by a male student through text messages from unknown numbers. She said she and the male were study partners, but he wanted to do more than study. She did not feel the same way, so he harassed her. The case was sent to Student Conduct.
Wednesday Feb. 18
Disorderly Conduct
At 4:37 p.m. in Hall-Patterson during class male student called a female classmate "slow" as she walked out of the classroom. When another female student defended her classmate about the comment. He then started yelling at her, and she responded, "Oh, you going to fry me now?" The argument escalated. The professor called campus police. The case was sent to Student Conduct.
Sunday Feb. 22
Communicating Threats
At 2:56 p.m. in Martin-Schexnider Hall two males, one a student, were in the lobby yelling and being disruptive. The RA told them to be quiet. One male responded, "I'm going to drop your b*tch a**." The other male said, "You heard that. That was a threat." Campus police was called. The case was sent to Student Conduct.
Monday Feb. 23
Affray
At 12:03 a.m. in Wilson Hall female suitemates were trying to have meeting about issues that were going on in the suite. During the meeting a female said something that made her upset. She ran to her room and closed the door. Another female ran behind her and asked, "What is the problem?" They argument escalated, and the female hit her in the face and pinned her to the bed. The case was sent to Student Conduct.
Source: WSSU Department of Police and Public Safety
Compiled by Dysheada Reid
Get Top Stories Delivered Weekly
More thenewsargus News Articles
Recent thenewsargus News Articles
Discuss This Article