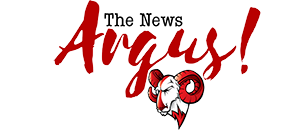 Post Classifieds
Crime Incident Report 2/9/2015
By Dysheada Reid, Managing/Online Editor
On February 9, 2015
The Campus Incident Report is a summary of the up-to-date incidents that affect the Winston-Salem State campus and community. Incidents can lead to News Argus news stories and reports.
Jan. 22
Simple Assault
At 8:13 p.m. three females suitemates in Wilson Hall said they were concerned about the hygiene of their suitemate and posted a sign on her door saying, "Clean your hair up." The female said she was insulted and punched the suitemate who wrote the sign in the mouth. The female who punched her suitemate was charged with simple assault. Her court date is Feb. 20.
Jan. 27
Disorderly Conduct
At 12:01 a.m. a male walked past the Wilson Hall security desk. The security guard asked the male to show identification and the male said, "It's in my room." The security guard stopped him from walking farther into the building. The male said, "WSSU security guards ain't sh*t. F**k WSSU security." The male was not a student. He issued a citation and no longer allowed on campus.
Jan. 25
Violation of Controlled Substance Act
At 4:26 a.m. campus police smelled marijuana on a male who was in Wilson Hall. The officer asked the male if was in possession of marijuana. The male said, "Yeah, I do." Officers found marijuana in the male's jacket pocket and an empty bottle of alcohol in his pants pocket. The case was sent to Student Conduct.
Jan. 27
Criminal Damage to Property
At 8:53 a.m. a male visitor parked illegally in the handicap parking space behind Rams Commons 1. Campus police put a boot on his car. The male hammered the boot off. The case is pending.
Jan. 27
Fraud/Money
At 11 a.m. campus police was sent to the Billings and Receivables Department in the Thompson Center to investigate a fraud case on campus. According to the report, a female student had been using fake electronic checks to pay her tuition. She also withdrew $650 from her Ram Card and put the cash on her credit card. The student services manager blocked her from making any more transactions. The student sent an email to the manager saying, "I don't have the money now and have been trying to get it. I do not receive financial aid, and I really am praying that God will touch your heart and keep my account validated. Please help me, in Jesus' name, Amen." The student has been charged with obtaining property by false pretense. Her court date is Feb. 12.
Source: WSSU
Department of Police and
Public Safety
Compiled by Dysheada Reid
Get Top Stories Delivered Weekly
More thenewsargus News Articles
Recent thenewsargus News Articles
Discuss This Article