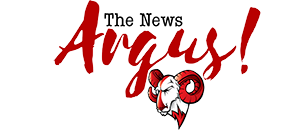 Post Classifieds
List proves WSSU not a dangerous campus
By Katrina Robinson, Editor-in-Chief
On February 23, 2015
The website StartClass.net listed Winston-Salem State among the 25 most dangerous colleges Feb. 3.
However, 16 days later StartClass.net revised the list — removing WSSU in the process — and issued an apology on their website.
"…We identified an error in the original analysis of the data used in the Feb. 3, 2015 report on dangerous colleges in the United States, which resulted in an incorrect ranking of college. We've reached out to the various publications that ran stories using the original data to provide them with the updated rankings."
The first list included three universities from North Carolina, with WSSU ranking the highest at No. 10. The other two schools on the first list were North Carolina Central at No. 11 and Wake Forest at No. 23.
State University of New York at Plattsburgh was ranked at No. 1.
The new list excludes WSSU, NCCU and WFU, but added three North Carolina HBCUs: Shaw at No. 7; St. Augustine at No. 9; Livingstone at No. 19.
A representative at FindTheBest, the company that owns the website, emailed the Argus.
"We sincerely apologize for any confusion and inconvenience this data issue has caused."
The representative also said to direct any concerns to FindTheBest's director of public relations, Hillary Foss.
Foss could not be reached for comment.
Virgil Lessane, the person responsible for compiling the list of all the criminal activity at WSSU, said the report was absolutely false and the site should not be considered credible because it does not state clearly what classifies a university as dangerous.
"The list says 'most dangerous' but our crimes aren't violent," Lessane said.
StartClass.net measured the crime rates per 1,000 students at universities with an enrollment of at least 1,000.
WSSU enrollment is approximately 6,200.
Neither lists included an criminal activity.
The data used for the list is from 2011 to 2013.
StartClass.net said they retrieved their data from the Office of Postsecondary Education, which Lessane said really means they logged onto the WSSU website and collected data from crime logs.
The most common criminal offenses at WSSU are petty thefts and simple assaults. Anyone can access that data from the crime logs by clicking under the administration tab on the website.
"We got things like stealing parking decals and throwing Dr. Pepper bottles at [one another]," Lessane said.
"But we're a violent campus?"
Lessane said that just because a college or university reports all of its criminal activities that shouldn't classify the institution as dangerous. The public should be more concerned about the colleges that don't.
"We report any crime, no matter how small," he said. "That's what The Clery Act was for. Jeanne Clery's parents sent her to that school [Lehigh University] because they assumed that it was safe. Come to find out, they had 38 major crimes that they hadn't reported."
Clery was raped and murdered in her residence hall in 1986. The law in her name requires all colleges and universities that participate in federal financial aid programs to keep records and disclose information about crime on and near their respective campuses.
The Clery Act is receiving attention across the country because of the recent sexual assault going unreported on college campuses. (Visit http://www.thenewsa r g u s . c o m / n e w s / v i e w . php/403380/Shocking-stats-on-college-sexual-assault)
Lessane said he hopes the public would consider these conditions and use common sense when they read a list like the one on StartClass.net, but it seems as if the damage has been done.
WGHP Fox8 cited the article on their website and posted it on Facebook.
Comments on Facebook included:
"Winston-Salem State and NC Central honestly don't surprise me in the least."
"Doesn't say much for Winston-Salem."
"North Carolina Central and Winston-Salem State. SHOCKER! NOT!"
"Reasons why I went to App and not WSSU even though I'm from Winston-Salem."
Fox8 updated the article. A source from Fox8 said he had no reason to believe the information in the first list because it was unreliable.
In response, Lessane dropped two names, "Bill O'Reilly and Brian Williams."
Get Top Stories Delivered Weekly
More thenewsargus News Articles
Recent thenewsargus News Articles
Discuss This Article