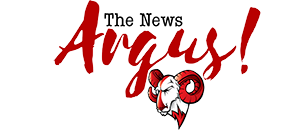 Post Classifieds
Illegal parking tolerated for campus police
By Sheridan Watkins, Copy Editor
On February 9, 2015
You can park your personal vehicle minus a parking decal anywhere on campus -- if you're a Winston-Salem State campus police officer.
About 7.500 parking citations have been issued from August 2014 to January 2015 accumulating $250,000 in parking fines. Most common offenses include vehicles not parked in their designated area or without a WSSU permit.
A person could receive a parking fine of $10 for exceeding the parking meter time limit or a $50 fine for parking in a reserved space. Three parking tickets, and the vehicle gets a boot; campus police charges $50 to remove the boot.
LayPrecious Graves, a WSSU fixed assets officer at WSSU, said not everyone's vehicle is ticketed
Graves said she believes campus police officers' vehicles don't get ticketed.
"I began noticing in October and figured they [the officers] were parking here [Lot J] because of homecoming, but once it was over [the illegal parking] persisted," Graves said.
Graves, renews her $260 decal in parking Lot J each year but said she noticed officers' personal vehicles parked in the lot throughout various times of the day near hers.
"From what I understand, they made a deal with Norman Johnson to park in lot J," she said.
Johnson is the interim director of traffic enforcement.
Johnson said there have been few instances of officers being issued a ticket for their personal vehicles, but whenever they are not issued a ticket it is something he can vouch for. He said there is no special "deal" made with the officers.
Capt. A. A. Henry of campus police and public safety, said officers intentionally park in the wrong lots because it is a saftey precaution.
"When I first got here, officers were parking near the [Bowman Gray] stadium and various places,The problem with that is if there is an emergency right when the officers get here how are they going to respond to the call quickly? At least if they park here [Lot J] they are in walking distance to the patrol cars."
Henry said campus police carry around lot of unsafe equipment.
Johnson said officers do not purchase parking decals because they are rarely on duty during the day.
"They are working about 15 days a month, and one week of that is during the day. So it just does not make sense [for them to purchase decals] because most of them are working second and third shift," Johnson said.
Johnson said parking in lots that are not residential student lots or reserved spaces is not a violation after 5 p.m.
"We are not trying to get over on anyone. You just have to understand that the officers have to do their job and do it quickly," Henry said.
Staff members or anyone else that has an issue with traffic enforcement can speak personally to Johnson.
Get Top Stories Delivered Weekly
More thenewsargus News Articles
Recent thenewsargus News Articles
Discuss This Article