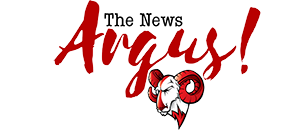 Post Classifieds
WSSU Insider
By Veniscia Jones, Reporter
On October 20, 2014
The controversial blog, WSSU Insider, shines the light on current events that take place behind Winston-Salem State doors.
Topics at hand touch a variety of subjects such as students and faculty but majority of the blogs discuss Chancellor Donald J. Reaves.
WSSU Insider serves as the critical breakdown of Chancellor Reaves' every step and move since 2011, when the blog was created. Referring to the chancellor as the "Wizard" in its heading, WSSU Insider proves to not be a fan of Reaves.
The WSSU Insider may be a way to vent and complain. Everyone should be allowed that outlet. But what exactly is the blog intended to do?
The purpose WSSU Insider serves to do is "Pull back the curtain and show you what the "wizard" known as DJ is really doing", but then what?
Okay so now the people know the gossip and rumors of WSSU, but is that it? Its effectiveness creates buzz and talk around what may or may not be going on behind closed doors, but just like any other form of news it quickly becomes old and forgotten.
Many schools has its flaws and issues. Many people have their likes and dislikes.
Creating a blog is not the issue. Hiding behind a computer is. The cyber bully tactic of typing out what a person thinks but wouldn't dare say is pretty pathetic.
There is nothing wrong with standing up for what one believes in. But why stand for something and not make sure your voice is heard and face is seen?
If the problems are as bad as claimed, a lot of the issues that the WSSU Insider "pulls the curtain back on" should be taken to local news and radio stations.
Ok, so losing a job could be the main force of reasoning behind why no one wants to come forward about the blog. But a person can either stand for something or fall for anything.
If the publishers really went against all the decisions made by Chancellor Reaves and felt he was doing wrong, losing their job would be the last of their worries.
Defending WSSU till the end and protecting it history and honor would be the priority.
Get Top Stories Delivered Weekly
More thenewsargus News Articles
Recent thenewsargus News Articles
Discuss This Article