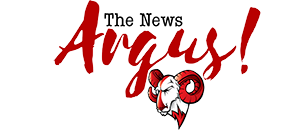 Post Classifieds
Community garden plants unity
By Courtney Herring, Reporter
On October 20, 2014
Simon's Green Acre Community Garden, rooted in Winston-Salem State's tradition of service unifies students, faculty, staff and neighbors.
"The CDC [Community Development Corporation] donated land for us to begin gardening. Myself and the other original gardeners did not have any equipment to utilize, but after we got it going the first year and made it survive, the rest as you can see is history," said Rudy Anderson, manager of internal communications in the Office of Marketing and Communications.
He said the CDC paired with the University to start a community garden spring 2011.
The garden has healthful foods such as collard greens, broccoli, lettuce, cabbage and onions. . The community garden is operated without a budget.
"We rely upon grant funding and the kindness of local businesses and individuals. Carol Davis, the executive director of the CDC, has heavily supported us with resources and financing. But we are looking for more ways to be more self-sustaining by discussing possible fundraisers," said Sigrid Hall, director of the community garden and the chief marketing officer of OMC.
The garden provides opportunities for students to become involved within the community, gain volunteer hours, feed the hungry and learn effective gardening skills. According to the garden's web site, the garden has produced more than 4,000 pounds of foodwhich has distributed it to community service agencies and church food banks.
WSSU has its own garden plot that has raised six beds and a sizeable piece of land for in-ground planting. Other groups are encouraged to share that space instead of starting separate gardens.
The garden has 13 groups – organizations and families -- each has a plot.
"I have a personal interest in gardening and thought it [the garden] would be a great idea to teach the youth healthy eating and living habits and an opportunity for fitness and fellowship," Hall said.
"This community garden is a way for youth to take an interest to grow their food. In life, you may lose your job or your home, but you can always grow your own food."
Hall said she feels that the garden can ultimately make a student more self-sustaining.
"Aside from the direct benefits, we are able to give back to our local community," she said.
"Winston-Salem is located in a food desert, meaning a large percentage of families do not have access to fresh fruits and vegetables. Instead, they rely upon corner stores that only provide an abundance of unhealthy food. After volunteers take the food they want, we donate the remaining produce to local food pantries."
To supplement gardening and growing food, Hall and Davis are planning to have cooking demos on site for the community. She said that many students get excited about harvesting the vegetables but do not know how to cook them.
"This year was a really exciting year because we decided to switch to raised beds," Lorraine Mortis said.
"Raised beds increase the productivity because we can now focus on less weeding and more production. We added boxes on the outside of the fence so that the people in the community can come by and pick up vegetables as volunteer gardeners donated the produce as they saw fit. This is the third year that our graduate chapter has been gardening here and our chapter will continue to give back to our community as much as we can."
Mortis is the chairperson of the Poverty Initiative Committee of Phi Omega Chapter of Alpha Kappa Alpha.
Get Top Stories Delivered Weekly
More thenewsargus News Articles
Recent thenewsargus News Articles
Discuss This Article