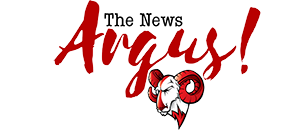 Post Classifieds
First-time succession in royal court
By Katrina Robinson, Editor-in-Chief
On October 20, 2014
The crowning of the royal court wasn't just a night of bliss and vintage-style glamour. It was historical.
Miss WSSU, Leah Darby, isn't the first to wear the crown in her household.
That honor goes to her mother, Darlene Sowell-Darby — Miss WSSU 1979.
It is the first lineage for the royal crown not only at WSSU, but in the CIAA.
Sowell-Darby said that it was a magical moment to see her daughter, so much in her likeness, stand tall among the crowd and overcome her adversities.
"I've watched her grow to be so much like me with the height," she said.
"It can be somewhat awkward. Knowing how to use that in a positive way and building your confidence can be difficult."
Although Miss WSSU had difficulty in school because of her height, one could never tell as she addressed the crowd with a ready smile and her head held high.
Miss WSSU's father, Richard Darby, said it was one of his proudest moments as a parent.
"Outside of the birth of my daughter, it was one of the most exciting things I've ever been involved in," he said.
Darby said that he is proud that his daughter is carrying on the legacy of getting an education.
The Darby clan is a family of educators who all attended HBCUs. Her mother is in route to becoming a professor and her father coaches high school basketball.
Miss WSSU is an education major.
She said there was no question as to what school she would be attending.
"I only applied to Winston-Salem State," she said. "I was just already a part of the culture. My mom took me to all of the homecoming games and football games. There was no other choice for me."
The choice was cemented for Sowell-Darby as well, as her older sister, Patsy Murrill, also influenced her decision to attend WSSU. Murrill teaches kindergarten.
"I was very interested in everything that she was involved in," she said.
"She was Miss Omega Psi Phi and president of different organizations."
Miss WSSU said seeing two great educators like her aunt and mother made the choice to come to WSSU and pursue education easy.
"I knew I had to go here," she said.
Sowell-Darby said when it comes to the level of support from peers, not much has changed.To her, the coronation was just as majestic during her reign.
"When I was Miss WSSU, we had one gown and one crown," she joked. "But it was still very magical to me."
Get Top Stories Delivered Weekly
More thenewsargus News Articles
Recent thenewsargus News Articles
Discuss This Article